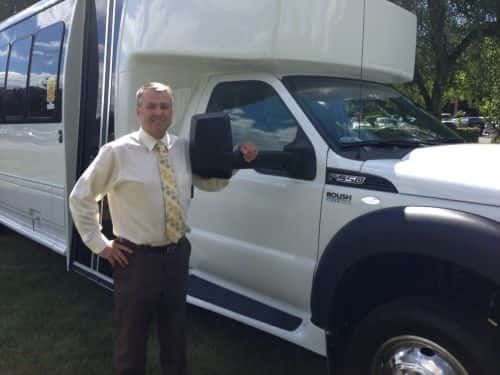 Shuttle Express, a company that provides airport shuttle and other transportation services in greater Seattle, recently deployed two luxury buses that run on propane autogas – the first pair of buses in the U.S. that feature ROUSH CleanTech's propane autogas system on the Ford F-550 chassis.
The company has been adding propane-powered vehicles to its fleet for the past three years. Today, it operates a total of 72 autogas vans and shuttles.
'Propane autogas is a good choice for our operation because of its availability and viability as an alternative fuel,' says Devin Sherrell, the company's director of operations.
Shuttle Express travels about 10 million miles in the Puget Sound area and uses about 900,000 gallons of fuel annually.