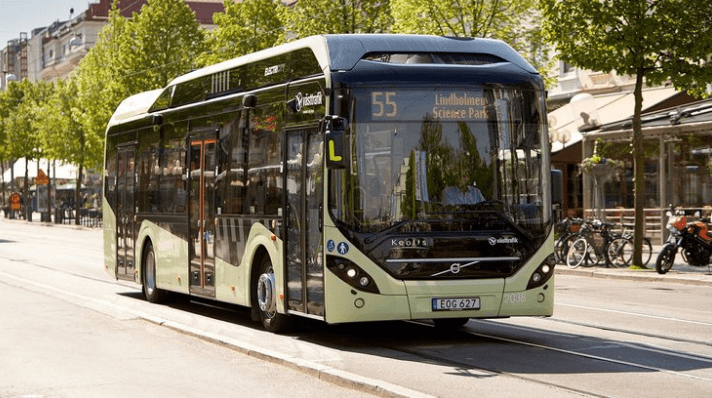 Volvo has received an order from bus operator AVL for the purchase of five Volvo 7900 electric hybrids and ABB bus chargers to be delivered to the City of Luxembourg by the end of this year.
According to the automaker, AVL placed the order as a turnkey solution in support of the city's investment in sustainable mobility. Volvo will be responsible for vehicle servicing, including battery maintenance, for a fixed monthly cost.
Volvo asserts that one of the bus chargers will be placed at the central station in Luxembourg.
"The decision to operate the first electric hybrid plug-in buses by the end of 2016 in the City of Luxembourg perfectly aligns with our continuous efforts to create a sustainable city," says Sam Tanson, first deputy mayor of the City of Luxembourg in charge of finance and mobility. "The society will immediately benefit from this project through a cleaner environment, reduced noise levels and increased comfort during bus journeys. This ambitious pioneering project represents the starting point in our endeavour to a zero-emission urban bus system for the City of Luxembourg in the near future."
According to Volvo, its 7900 electric hybrid consumes 60% less energy than a corresponding diesel bus; emits 75%-90% fewer carbon-dioxide emissions compared with a conventional diesel bus, depending on the fuel used; and can recharge its batteries at the end terminals in a few minutes.
Luxembourg implemented its first Volvo hybrids in 2011 and now operates 14 Volvo 7900 hybrids throughout the city. The government set a goal to cut overall carbon-dioxide emissions by at least 20% by 2020.