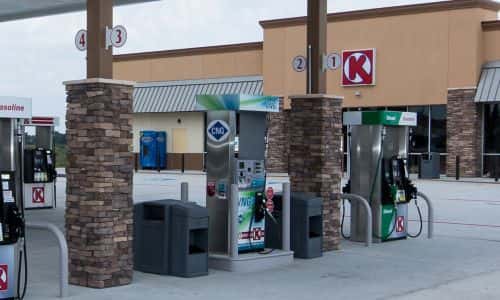 Pennsylvania-based VNG.Co LLC has added compressed natural gas (CNG) refueling capacity at a new Circle K location at 12300 Veterans Memorial Dr. in Houston. Last year, VNG announced its plans with Circle K, one of the largest fuel and convenience store operators in North America, to install a VNG public-access, fast-fill CNG dispenser at the Houston site.
To mark the project's completion, VNG will offer CNG for a limited-time promotional price of $0.99/GGE at this location.
'We are very excited to be working with Circle K … in bringing CNG fueling to the mainstream and support the development of NGVs in Texas and throughout the nation,' says Robert Friedman, chief operating officer of VNG. 'Our addition of this high-quality location to our Houston retail CNG fueling network demonstrates the future of CNG fueling, and we invite fleets and consumers in the area to experience it today.'
The station construction project was funded, in part, by the State of Texas through an Alternative Fueling Facilities Program Grant from the Texas Commission on Environmental Quality (TCEQ).
"TCEQ funding for CNG infrastructure projects demonstrates the commitment by Texas to grow the use of CNG as a mainstream transportation fuel," states Friedman. Â
VNG says its newest CNG fueling facility is part of the company's multi-city public-access fueling station development program in major U.S. markets to provide CNG for drivers of light-duty vehicles such as pickups, vans and passenger cars.