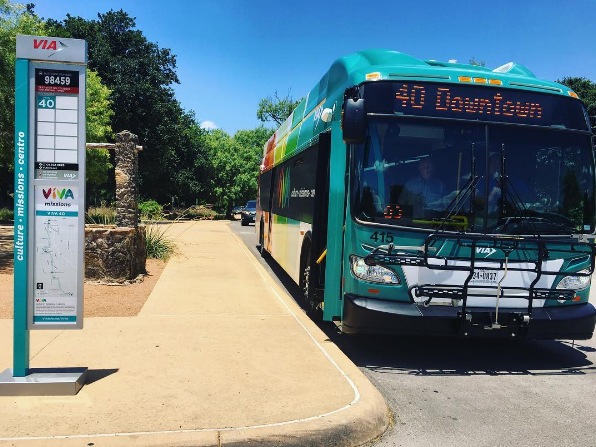 As part of the agency's SmartMove five-year capital plan, VIA Metropolitan Transit of San Antonio recently announced the sale of $82 million in MTA contractual obligation bonds to help finance the purchase of 270 compressed natural gas (CNG) buses.
According to the VIA Metropolitan Transit Authority (MTA), the agency earned a "AAA" rating from Standard & Poor's Ratings Service. This rating allows VIA to take advantage of the lowest interest rates available, which means VIA will spend less on the repayment of the bonds and can invest more on providing services and amenities throughout the region.
Notably, only 5% of municipal entities achieve a AAA rating, according to bond analysts.
VIA's multiyear plan to purchase these clean energy vehicles is designed to replace aging buses in its current fleet, which are at least 15 years old. The agency's fleet expansion will reduce operating costs and allow the agency to carry out planned service enhancements.
"VIA's plan to finance the CNG vehicle purchase through bonding allows us to continue to advance projects and meet the needs of our growing region within our limited resources, while being prudent fiscal stewards and maintaining our AAA rating," says VIA President and CEO Jeffrey C. Arndt. "Replacing the oldest vehicles in our fleet with CNG buses will result in a significant emissions reduction for the region and furthers VIA's commitment to environmental sustainability."
VIA Metropolitan Transit provides regional multimodal transportation options that connect the community to opportunity, support economic vitality and enhance quality of life throughout the region. VIA serves 14 member cities and the unincorporated areas of Bexar County, operating seven days a week on 90 routes. In 2015, VIA provided 42.2 million rides across the region.
Photo courtesy of VIA Metropolitan Transit.