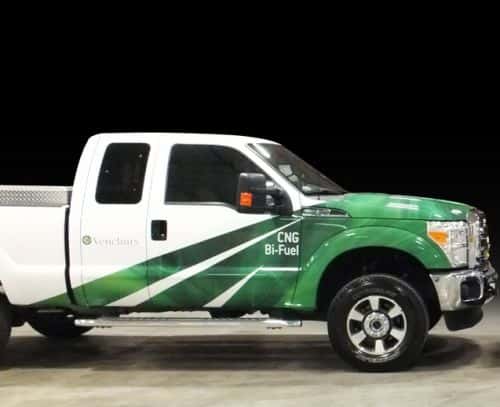 Venchurs Vehicle Systems (VVS), a Qualified Vehicle Modifier for Ford Motor Co., has opened a new ship-thru facility in Louisville, Ky., that will handle bi-fuel and dedicated compressed natural gas (CNG) conversions for Ford F-250s and F-350s.
Through the ship-thru process, when an order is placed, trucks are pulled from the Ford assembly line in Louisville, and VVS then performs the CNG conversion. The truck then re-enters the Ford system for delivery to dealerships and customers.
VVS says it also offers a drop-ship option, whereby the converted truck is sent directly to the customer rather than being routed back through Ford and the dealership. Additionally, Venchurs' up-fit plant in Adrian, Mich., is able to perform other customer-requested modifications, such as upgraded suspensions.
'VVS is already doing OEM-level conversions,' says Jeff Wyatt, CEO of Venchurs. 'This ship-thru installation facility makes it even easier for the customer. Our conversions are already backed by the factory warranty, and now the ordering process is seamless.'
Venchurs completed the new facility in partnership with Monroe Truck Equipment.