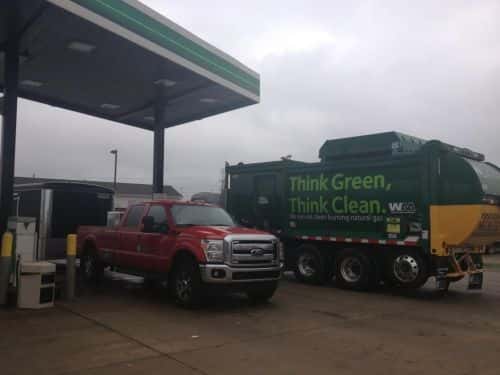 Venchurs Vehicle Systems, a Qualified Vehicle Modifier for Ford Motor Co., says one of its converted compressed natural gas (CNG) bi-fuel F-350 pickup trucks will travel from its home base in Michigan to the 2012 SEMA Show in Las Vegas later this month – with a converted custom vehicle in tow.
The company says the purpose of the road trip is two-fold: to illustrate that a 2,000-mile trek running on CNG (and using existing CNG refueling sites) is possible and to show that the towing capacity of a converted natural gas vehicle is not compromised.
Venchurs notes that the road-trip team will be stopping at dealerships and CNG stations across the country to exhibit the Ford conversion and the Jeep, which was custom-upfitted by Venchurs Vehicle Systems' VWerks sister company.
Photo courtesy of Venchurs