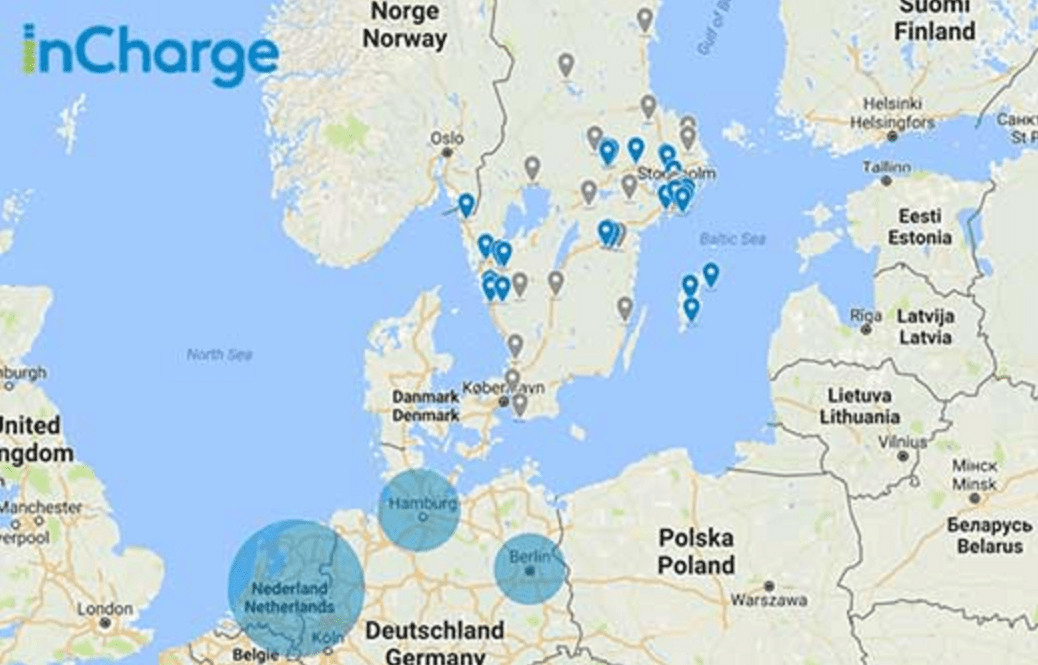 Vattenfall has launched the electric vehicle (EV) charging network inCharge, which includes thousands of charging stations and will make it easy for businesses, local authorities and local power companies to offer electric car charging.
Through inCharge, Vattenfall says it wants to remove the greatest obstacle to people converting to e-mobility: the ability to charge their cars in any country and in any location. All of Vattenfall's existing fast-charging stations will be included in the network, as will the thousands of charging stations that belong to the partners that will participate in the network.
"Electric car drivers must be able to rely on there being a reliable and comprehensive network of charging stations. Through inCharge, we plan to build one of the biggest charging networks in northern Europe, together with our partners. The current 2,732 charging points that customers can access in Sweden, Germany and the Netherlands will soon increase significantly," says Susanna Hurtig, head of Vattenfall's Nordic e-mobility division.
Currently, many businesses, local authorities and power companies are not able to monitor the stations, offer customer support and manage payments. With inCharge, they can connect their existing charging stations or get help with setting up new charging stations that will be included in the charging network.
"Vattenfall deals with payment flows, so the customer is charged for all his or her visits to charging stations on one invoice, and the owner of the charging station gets the income from charging. We hope that inCharge will make it easier for power companies and other partners to offer electric car charging and that it will also make life easier for electric car drivers," says Hurtig.
In addition, the system will be easier to use because the inCharge charging card or RFID-tag can be used at all charging stations. Vattenfall is also launching the inCharge app for enhanced usability.
"With the app, you can pay directly at the fast-charging stations that are part of the inCharge charging network, and you are told where the charging stations are located, whether they are available and the type of charging they offer," notes Hurtig.