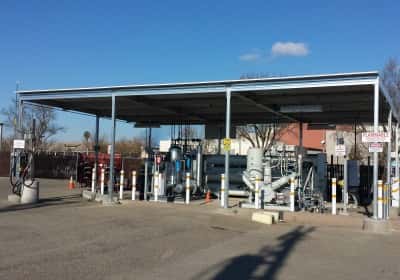 Pacific Gas and Electric (PG&E) has filed a proposal with California regulators to provide rebates to utility customers who charge their electric vehicles (EVs) at home or fuel natural gas vehicles at PG&E-owned compressed natural gas (CNG) fueling stations.
If the California Public Utilities Commission (CPUC) approves the request, PG&E says it could begin issuing rebates in the second half of 2016.
PG&E proposes a one-time rebate for each EV, and a single customer could receive multiple rebates if he or she owns several of the vehicles. The utility also proposes providing customers who refuel at one of PG&E's CNG stations with an annual credit on their CNG fuel bill, based on their fuel usage.
PG&E says it will supply the CPUC with estimated rebate amounts in September. The utility emphasizes that funding for the rebates will come from PG&E's sale of credits that it receives under California's Low Carbon Fuel Standard program, not from customer rates.
This latest proposal follows one PG&E made in February to install about 25,000 EV chargers across its service territory. Before that, the utility also highlighted how its 24 public CNG stations have helped thousands of drivers fill up with natural gas.
Photo: A PG&E CNG station located in Merced, Calif. Picture courtesy of PG&E.