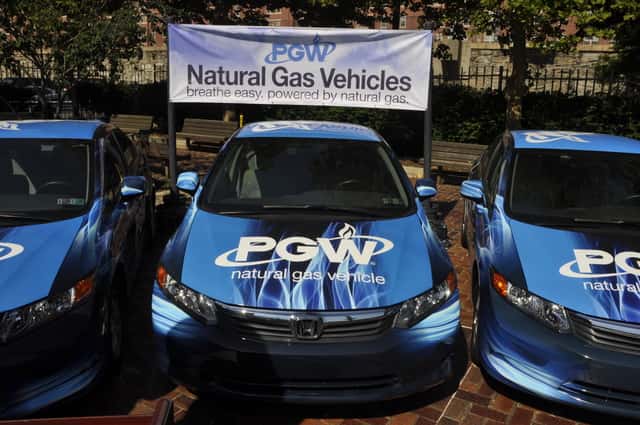 Municipal utility Philadelphia Gas Works (PGW) has debuted its new fleet of two dozen Honda Civic Natural Gas sedans, marking the kickoff of the company's natural gas vehicle initiative.
PGW acquired the Civics – 18 model-year 2014 NGVs and six model-year 2012 – from Pittsburgh-based Dean Honda. The company tells NGT News that they will all be used by PGW's sales team and as a part of its fleet pool. The Civics will be stored and maintained at PGW headquarters.
For now, the company will acquire fuel at public-access CNG stations in the area – mainly Clean Energy Fuels Corp. locations. More public stations are set to open locally this summer, and PGW itself will be installing a fueling station at its headquarters. That project is anticipated to be completed in September.
The 24 Civics – which were deployed with the assistance of funds from the state's
Alternative Fuels Incentive Grant program – are the first NGVs that PGW has owned in recent history, and are its first Hondas.
The company has additionally been awarded a grant to purchase 26 more NGVs, pending budgetary approval.
PGW's NGV website is available here.
Photo courtesy of PGW