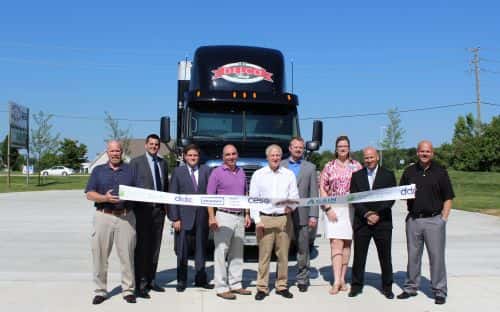 U.S. Gain, the compressed natural gas (CNG) division of U.S. Venture, has completed two new GAIN Clean Fuel CNG stations in partnership with carriers.
The company teamed up with Delco Foods, one of the Midwest's largest distributors of Italian and specialty food items, to open a fast-fill CNG station in Indianapolis. Located just inside the I-465 loop at 8775 Zionsville Rd., the facility is open to all CNG fleets and the public.
'We are excited to partner with U.S. Gain. Our trucks make about 1,300 deliveries a week, so being able to get our products to customers with an environmentally friendly and less expensive fuel option is an important component of our operational strategy,' says Steve Goldman, president of Delco Foods.
Located near the company's distribution center, the Indianapolis station not only gives the Delco Foods fleet a strategic fueling location, but also contributes to the carrier's commitment to improve sustainability efforts.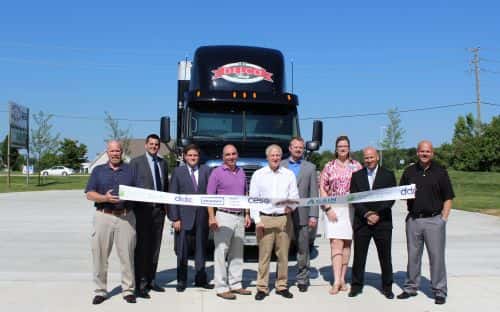 "Our goal is to have a GAIN network in place that will provide easy access to CNG for local, regional and national carriers," notes Bill Renz, general manager for U.S. Gain. "To achieve this, we are actively seeking partnerships with carriers that are looking to benefit by converting their fleets to CNG."
U.S. Gain has also opened a new GAIN Clean Fuel CNG station in Des Moines, Iowa. The station, located at 1205 NE Broadway Ave., will be used to fuel the fleet of another carrier and supply chain specialist: Ruan.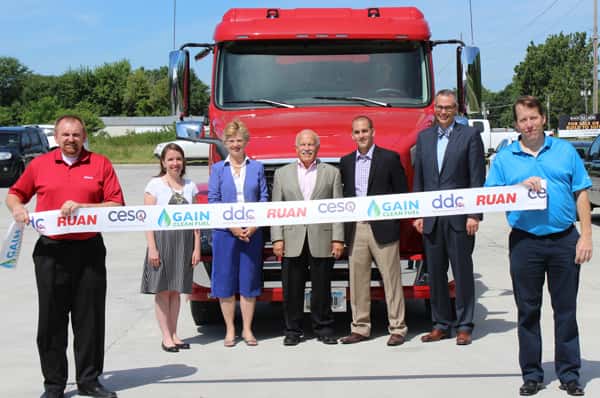 Ruan currently has 85 CNG tractors in the Midwest, with plans to expand to additional units where there is a fit. Ralph Arthur, Ruan's president of dedicated contract carriage, is excited to have this station open.
"A lot of research and planning has gone into making the conversion from diesel fuel to CNG," he says. "It's great to see all the planning come to fruition, and we're looking forward to taking advantage of the many financial and environmental benefits CNG provides. This is a significant next step forward for our company. We believe it's more than just good business; it's a commitment to making our trucking operations part of the equation when it comes to the stewardship of the environment.'
Â
Design of the Des Moines project was completed by CESO Inc. On-site construction and management was provided by its sister company DDC LLC. Together, DDC and CESO provided turnkey delivery of the new CNG station.
"It is exciting to see fleet owners continuing to meet their sustainability goals through CNG conversions," says Scott Bryan, vice president for DDC. "We were thrilled to be supporting U.S. Gain to bring CNG station development to fleets all across the country."
Photos of the two recent grand-opening ceremonies courtesy of U.S. Gain