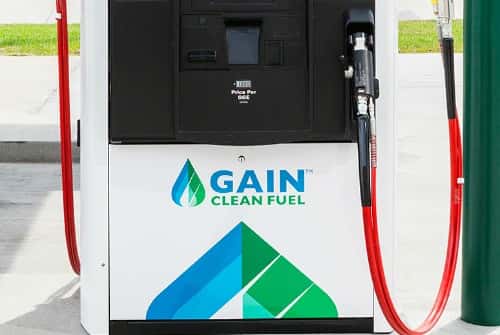 U.S. GAIN has announced it is teaming up with compressed natural gas (CNG) provider American Fueling Systems (AFS). Under the partnership, U.S. GAIN will co-locate a GAIN Clean Fuel brand CNG dispenser at AFS' existing CNG station in Atlanta, located at 4420 Buford Hwy. N.E.
The Atlanta facility, the largest public-access CNG station in Georgia, has been operational since 2012 and already has four existing AFS CNG dispensers. The new GAIN Clean Fuel dispenser is slated to be online in early May.
'We're looking forward to the opportunities this partnership creates,' says Bill Renz, general manager for U.S. GAIN. 'AFS has done an excellent job developing this site, as it provides a strong CNG network for carriers operating in the region. This partnership allows us to link GAIN's long-haul carrier partners to a reliable CNG supply in Atlanta, a major hub for carriers.'
The partnership also enables AFS to leverage GAIN Clean Fuel CNG stations for use with its partner carriers.
'We're excited about the strategic alliance this partnership creates for both of us,' says AFS CEO Rahim Charania, later adding, 'Partnering with GAIN generates new opportunities for AFS to provide our partner fleets additional access to CNG through the network of both AFS and GAIN sites throughout North America.'
The companies note that fleet owners in Georgia will soon be able to take advantage of tax credits provided by H.B.348, a law passed in 2014 by the Georgia state legislature. The bill takes effect in July and provides $12,000 to $20,000 per vehicle in tax credits for fleet owners converting medium- and heavy-duty vehicles to operate on natural gas and other alternative fuels.
"It's this type of progressive thinking by the Georgia legislature that will help push America to energy independence," comments Charania. "We're excited for how the tax credits will encourage fleet owners to make the conversion."
U.S. GAIN says it now has 47 GAIN Clean Fuel CNG stations in operation or under construction, putting the company near the halfway mark of reaching its goal to have more than 100 CNG stations online within the next two years.