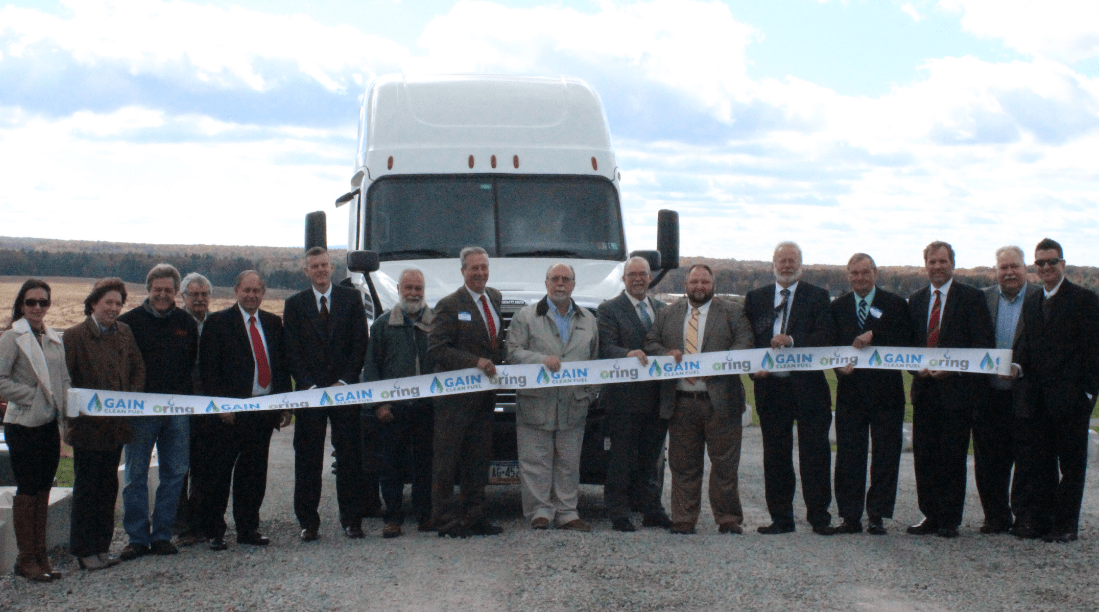 U.S. Gain, the compressed natural gas (CNG) division of U.S. Venture Inc., has announced the opening of a new CNG station built in partnership with "O" Ring CNG Fuel Systems LP, a full-service global CNG fuel solutions company based in western Pennsylvania.
U.S. Gain says the station, located at 119 Doc Smith Dr., Somerset, Pa., will be branded as "O" Ring CNG/GAIN Clean Fuel and added to GAIN Clean Fuel's nationwide infrastructure of CNG stations.
"CNG is becoming a much more widely used alternative to diesel for fleets," says "O" Ring CEO Robert Beatty. "It's a cleaner-burning alternative to diesel and domestically produced. Fleets are also attracted to the stability of natural gas pricing as compared to diesel, making it an economically feasible alternative."
As reported, the station will provide fleets and the general public with access to CNG and establishes another strategically located GAIN Clean Fuel CNG fueling site.
"This is the sixth site we've developed with "O" Ring, and we're excited about continuing our collaboration on this site," says Bill Renz, general manager for U.S. Gain. "This location builds upon the strong GAINClean Fuel network in the Northeast United States and will provide additional CNG access for both regional and national carriers."