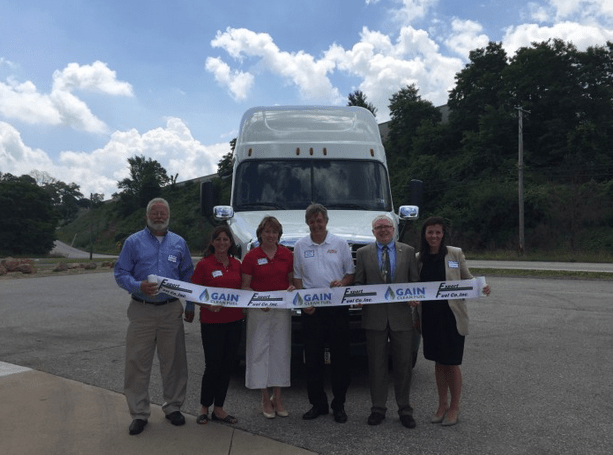 U.S. Gain, the Wisconsin-based compressed natural gas (CNG) division of U.S. Venture Inc., says it has opened a new CNG station in partnership with Export Fuel Co. Inc. in Greensburg, Penn.
Located at 1564 Roseytown Rd., this station is only the second in Westmoreland County.
"We're happy to be able to partner with Export Fuel to increase the number of CNG stations serving Pennsylvania," says Bill Renz, U.S. Gain general manager. "Everyone at Gain and Export Fuel recognizes the environmental benefits and cost savings of using compressed natural gas. It's important to make this fuel source available to more operators across the U.S."
"In today's competitive business climate, fleet truck operators are demanding that they be able to operate at peak efficiency," says Kristen Zawoyski, operations manager at Export Fuel. "Many carriers are converting to CNG to get that competitive edge, and we want to be part of that equation."
Similar to other GAIN Clean Fuel stations, the GAIN – Export Fuel co-branded station in Greensburg will feature easy-access, fast-fill capabilities. The station will also accept fleet cards for truck convenience and to ensure that fleets have a consistent fuel source. The companies add that the station is open to the general public.