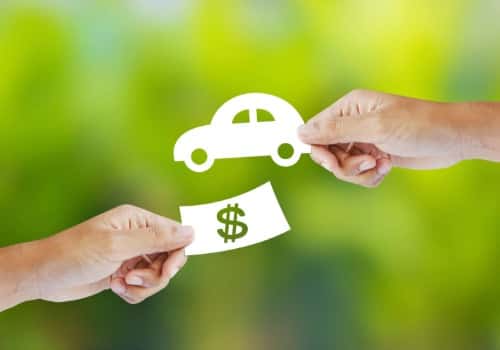 Colorado, Delaware, Indiana – the list goes on: Many states across the U.S. offer subsidies to help boost their alternative fuel vehicle (AFV) markets and encourage the build-out of related infrastructure. And agencies from two such proactive states, Pennsylvania and California, have made their latest alt-fuel industry funding announcements.
The Pennsylvania Department of Environmental Protection (DEP) has announced its new round of vehicle rebates available through the state's Alternative Fuels Incentive Grant Program. Established under Act 178 of 2004, the program offers rebates of up to $2,000 to help Pennsylvanians buy a wide variety of AFVs.
"Alternative fuel vehicles are good for the climate and are a part of building a sustainable Pennsylvania," says DEP Secretary John Quigley in a press release. "We encourage everyone to consider these renewable and clean technologies."
Plug-in hybrid electric vehicles (PHEVs) and battery electric vehicles (EVs) that have battery system capacities equal to or greater than 10 kWh – including models such as the Nissan Leaf, Ford Focus and Chevy Volt – are eligible for the highest rebate amount of $2,000.
The DEP offers rebates of $1,000 for PHEVs and EVs with battery system capacities of less than 10 kWh, including models such as the Toyota Prius plug-in, Ford C-Max Energi, Ford Fusion and Honda Accord.
Also available are rebates of $1,000 for natural gas, propane, hydrogen or fuel cell vehicles, such as the compressed natural gas (CNG)-powered Honda Civic or any new CNG-powered car or pickup truck. CNG original equipment, manufacturer retrofits, or certified conversions to CNG or propane are also eligible for the $1,000 rebate. Furthermore, a $500 rebate is available for electric motorcycles and scooters.
To qualify, the vehicle must be registered in Pennsylvania, operated primarily in-state and purchased no more than six months before the rebate application is submitted. The DEP says the rebate program will be reassessed for a new round of funding upon payment of the first 250 rebates at $2,000 or June 30, 2016 – whichever occurs first. More information about the rebates is available here.
Meanwhile, on the other side of the U.S., the California Energy Commission (CEC) has announced newly approved grants under its Alternative and Renewable Fuel and Vehicle Technology Program. Established by legislation in 2007, the program has an annual budget of up to $100 million.
According to a CEC document, the agency has signed off on grants totaling $1.25 million to expand or install equipment to support the fueling of natural gas vehicles in Kern County, Kings Canyon Unified School District and the Las Gallinas Valley Sanitation District in San Rafael. (Notably, the CEC recently issued over $2.7 million in grants for five school districts and two cities to help fund CNG infrastructure projects.)
The CEC document shows the agency has also approved grants totaling over $5 million to cover initial operation and maintenance costs for 17 hydrogen refueling stations in California. Grant recipients include H2 Frontier Inc., Air Liquide Industrial US LP, Air Products and Chemicals Inc., and FirstElement Fuel Inc.
Additionally, the CEC says it has approved two new contracts:
1) A $2 million deal with the South Coast Air Quality Management District for new technology to measure tailpipe emissions of natural gas school buses and refuse trucks to help determine how much pollution is eliminated when compared with diesel vehicles; and
2) A $1.3 million contract with the California Department of Food and Agriculture, Division of Measurement Standards to develop initial standards for the measurement of electricity used to charge EVs at public charging stations.