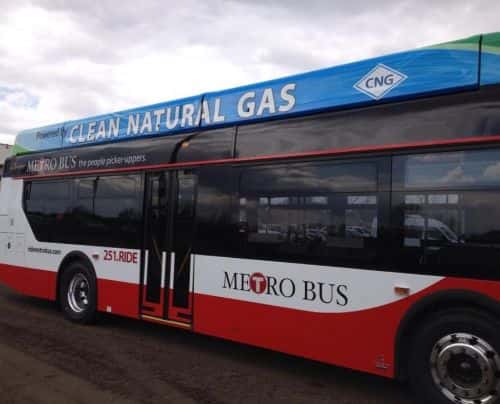 Minnesota-based St. Cloud Metropolitan Transit Commission (Metro Bus) has unveiled the state's newest compressed natural gas (CNG) refueling facility and a new fleet of CNG-powered buses.
The station – located at 665 Franklin Ave. NE – will support the transit agency's natural gas vehicle fleet, which consists of 23 new 35-foot Xcelsior CNG buses from New Flyer Industries Inc. and six CNG paratransit buses. The agency's maintenance and storage facilities also received modifications in order to accommodate the new NGVs. All told, Metro Bus' natural gas initiative represents a $19.4 million investment.
The organization's NGV fleet is the first among transit operators in Minnesota. Metro Bus currently has more than five dozen buses, and plans call for them to be replaced with CNG models as they retire from service. The initial fleet of 29 units will save at least $300,000 annually in fuel costs, according to Metro Bus.