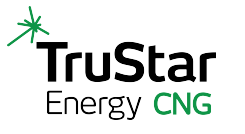 TruStar Energy, developer of compressed natural gas (CNG) fueling stations and subsidiary of Fortistar, says it has been awarded a contract to build and maintain the first CNG fueling station for the City of Long Beach, Calif.
According to TruStar, the new CNG station supports the city's commitment to using cleaner, safer and domestically produced fuels for its vehicles. Per recent reports, Long Beach is in the midst of shifting from liquefied natural gas to CNG for its fleets. The city currently has 24 CNG-fueled vehicles and has plans to acquire an additional 307 CNG vehicles over the next six years.
"Using alternative fuels for our refuse trucks and street sweepers is an important part of the City of Long Beach's commitment to more environmentally sustainable city services for residents," states Oliver Cruz, fuel operations program officer for the City of Long Beach. "Compressed natural gas is cost-effective and cleaner than other fuels – and safer than liquefied natural gas."
TruStar expects the CNG station, which will be located at the city's fleet services lot at 2600 Temple Ave., will be completed in November. TruStar Energy will also maintain and service the station under a long-term maintenance agreement.
The station will have 100 time-fill posts; three 200 HP Ariel compressors, packaged by ANGI; and a PSB Industries gas dryer. According to TruStar, the time-fill system will allow the city to plan more efficiently and store more fuel in vehicles, keeping vehicle downtime to a minimum.
Long Beach's fleet was recognized as the 12th best government fleet in the U.S. for 2016 by Government Fleet Magazine and was ranked the No. 1 North American Government Green Fleet in 2008.