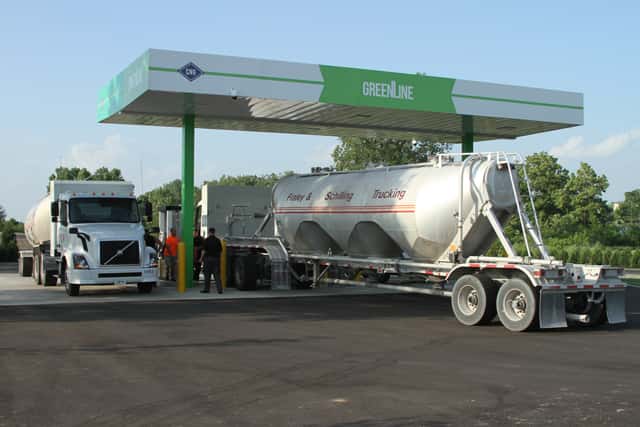 TruStar Energy and the Muncie Sanitary District (MSD) have officially opened a new public-access, fast-fill compressed natural gas (CNG) station in Muncie, Ind., at 900 E. Centennial Ave.
The facility, which features two fast-fill pumps, will be the primary source of fuel for MSD's current fleet of natural gas vehicles: seven garbage trucks and three grapple trucks.
'Like any municipality, we operate under a defined budget. With that in mind, CNG represented a substantial cost savings to us when compared to diesel fuel,' says Muncie Sanitary District Administrator Nikki Grigsby. 'Given that these trucks run five days per week and the cost of CNG is roughly half that of diesel, the fuel savings is substantial.
'When we looked at all of the available alternative fuel options, CNG was the clear choice, as there was a proven track record in place – from the engine OEM's to end users across the country. We felt it was a pretty straightforward direction to take,' Grigsby adds.