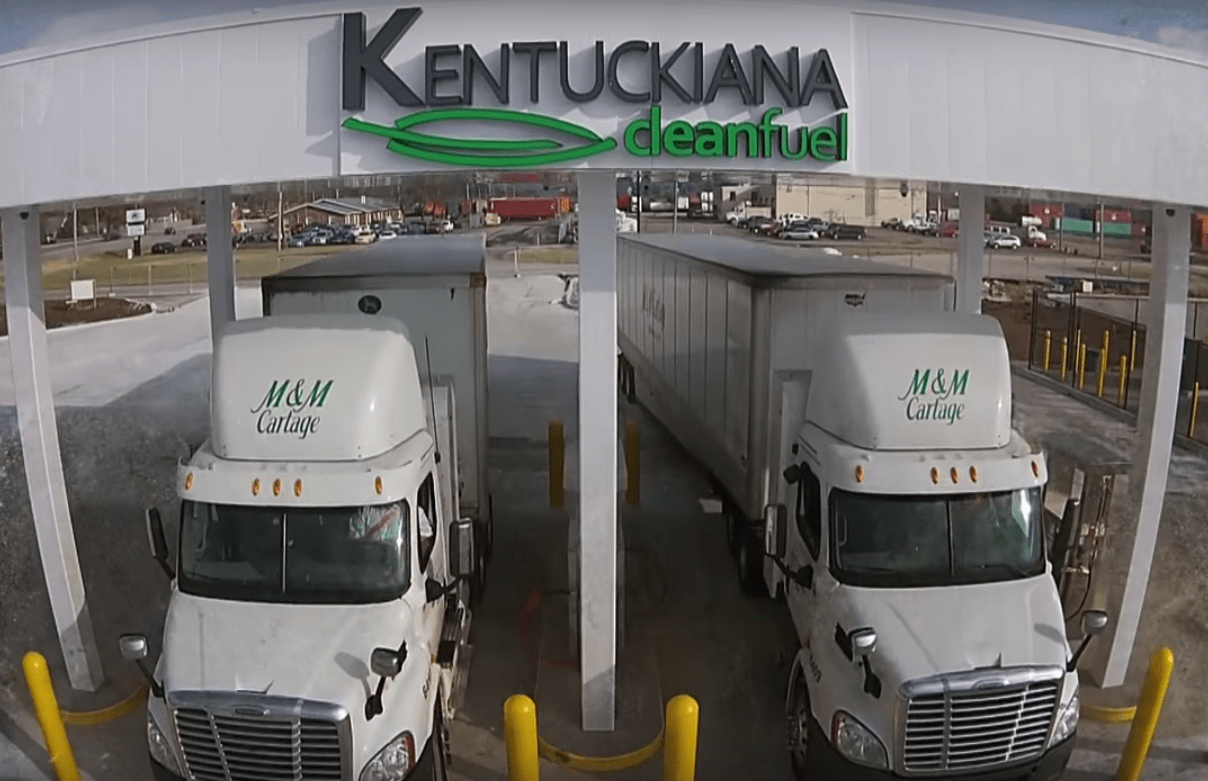 TruStar Energy, developer of compressed natural gas (CNG) fueling stations, says that construction has begun on the Kentuckiana Cleanfuel public CNG fueling station in Ohio.
According to the company, the public station, located at 2490 Commerce Blvd. in Sharonville, will feature three dual-hose dispensers, capable of providing up to 15 gasoline gallon equivalents per minute via the four 250 horsepower Ariel compressors packaged by ANGI. TruStar notes that the station will be able to provide fuel to customers around the clock, seven days a week.
"Ohio has been a very active state for CNG and for TruStar Energy," said TruStar Energy vice president of sales and general manager Scott Edelbach. "We view Kentuckiana Cleanfuel as a valued partner in expanding CNG fueling infrastructure throughout the country."
"We are taking a very conservative approach to expansion," said Alan Steiden, president of Kentuckiana Cleanfuel. "We will have a total of four stations completed and fueling within the next year-and-a-half, and we always make sure to have enough volume locked in for success before we ever break ground. Now is the time for Cincinnati fleets to join the CNG revolution."
As reported, the station will be located in a transportation-based industrial park, with easy access to the I-75 and I-71 corridors, and will also operate as a depot for M&M Cartage Class 8 Freightliner trucks.
Kentuckiana Cleanfuel LLC works to increase the CNG infrastructure in the Midwest, creating safe, clean and cheap CNG fueling stations for both public and commercial use.
Photo courtesy of Kentuckiana Cleanfuel LLC