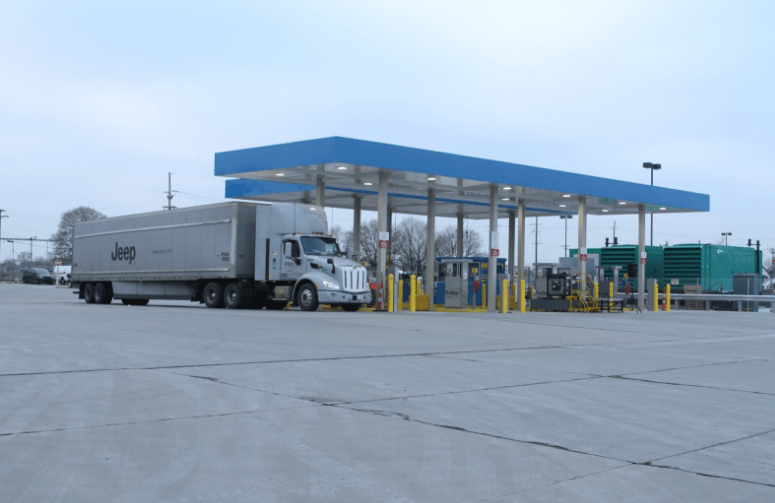 TruStar Energy, a subsidiary of Fortistar and a developer of compressed natural gas (CNG) fueling stations, says it has been nominated for three vendor awards during the FCA U.S. LLC Qualitas 2016 Annual Strategy Meeting and Supplier Awards Ceremony, held on July 14.
According to TruStar, the nominations include the following: Services Supplier of the Year, Logistics Supplier of the Year and Foundational Principles Award: Logistics.
As reported, these nominations recognize TruStar Energy's speed and quality of work in designing and constructing the CNG fueling station located at the automaker's North American Detroit Terminal, which supplies its 179-truck fleet with clean-burning fuel.
TruStar Energy designed and built the large fast-fill station during 2015 in less than four months – several months less than the industry standard of 12-18 months. The station, which is owned, operated and maintained by TruStar, is powered by six Ariel compressors and two PSB driers.
According to the company, this is the largest private CNG fueling station in the country, dispensing CNG at nearly 40 gasoline-gallon equivalents per minute and forecasted to produce over 4 million gallons of CNG annually.
The FCA U.S. fleet delivers vehicle parts to its assembly plants throughout Michigan, Ohio, and the Canadian province of Ontario.