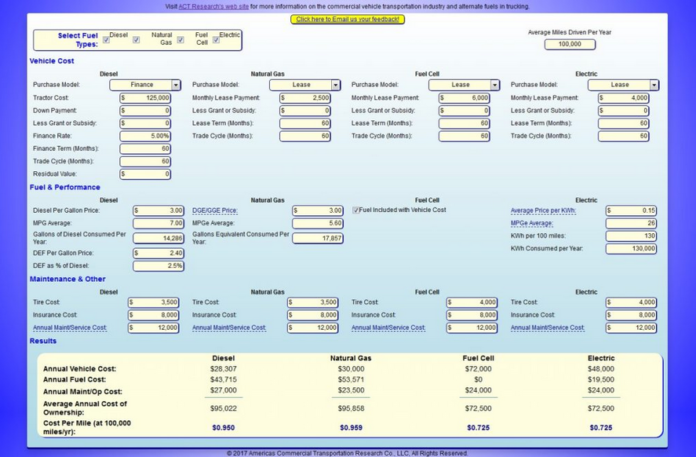 ACT Research has announced that its Truck Fuel Calculator now covers operating cost comparisons between diesel, natural gas, hydrogen fuel cell and electric.
The enhanced fuels calculator helps fleets measure power selection and vehicle cost, fuel and performance, and maintenance over a set time period or trade cycle.
The new tool is available for free on ACT Research's website.
ACT says it also offers a "Natural Gas & Alternative Fuels Quarterly Report" for companies interested in the alternative fuels market. It is designed to give enhanced insights in the evolution of the adoption of alternative fuels for the heavy-duty transportation industry.
"Electric vehicle technology continues to make strides as it further penetrates the various vehicle classifications with Class 8 on the docket," says Ken Vieth, senior partner and general manager at ACT Research. "All viable commercial vehicle power alternatives must now be considered to accurately measure potential cost savings for fleets as we look to the future."