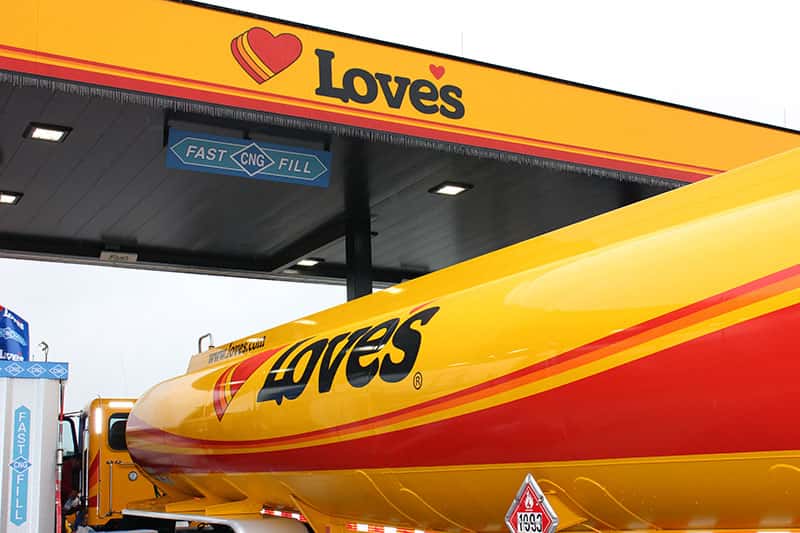 San Antonio-based VIA Metropolitan Transit recently selected Trillium CNG, part of the Love's family of companies, to design and build a compressed natural gas (CNG) station to be located at its current fueling facility. According to the VIA, the new station will serve VIA Metropolitan Transit buses once it is opened next year.
"It's an honor to be selected to install another one of the country's largest CNG stations," says Bill Cashmareck, general manager of natural gas for Love's. "Trillium CNG has a long history of providing solutions for transit agencies and an excellent track record of building CNG sites and ensuring they are always operating at peak efficiency. We look forward to helping VIA meet its goal of transitioning more buses to clean-burning, domestic CNG."
The VIA says it provides public transportation services to 13 cities in the greater San Antonio region and the unincorporated areas of Bexar County, operating seven days a week on 90 routes and providing 41 million rides across the region in 2015.
According to the transit agency, 10 CNG pumps will be added to the VIA's current private fueling facility on North Flores Street, following the VIA Board of Trustees' vote to replace the agency's fleet with CNG-fueled vehicles. The VIA has diversified its fleet further by offering other alternative power sources, such as propane, electricity and hybrid technology.
According to the VIA, construction is scheduled to begin this fall and the station will be open by late spring 2017. The facility will include seven 700-hp compressors, with a total flow rate of more than 85 gallons per minute.
Love's Travel Stops operates more than 50 travel stops in the state of Texas, eight of which offer Love's fast-fill CNG for heavy-duty trucks and a CNG fueling option for motorists. Trillium operates an additional 13 public CNG fueling stations in the state.