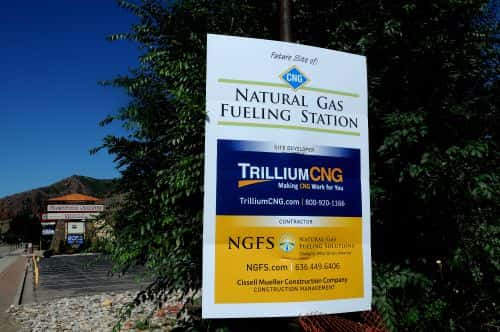 More news out of Colorado: Trillium CNG has announced plans to design, build, operate and maintain a public compressed natural gas (CNG) station at the Glenwood Food & Fuel Shell West Mart in Glenwood Springs, Colo.
The new facility, located just north of I-70 at Exit 114 in West Glenwood, will be open 24 hours a day, seven days a week and will feature one dual-hose dispenser with access from two lanes.
Ground breaking at the site began Aug. 10, and Trillium CNG expects the new facility to be completed and operational by the fall. The anchor fleet for the station will be Western Tank Lines; however, the facility is open to any CNG vehicle owner.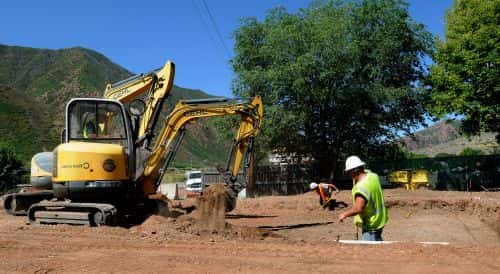 "Western Tank Lines is excited to integrate CNG trucks into our fleet and fuel at the upcoming Trillium CNG station in Glenwood Springs," comments Al Butler, president of Western Tank Lines. "CNG presents the opportunity to use a domestic fuel source with lower price volatility than gasoline and diesel while producing fewer tailpipe emissions."
"We are pleased to be able to bring compressed natural gas to Glenwood Springs," says Joel Jansen, vice president of Trillium CNG. "The state of Colorado has been at the forefront of the natural gas movement and clearly understands the real environmental and economic benefits CNG provides."
Trillium CNG's new station is supported by a $10,000 grant from the City of Glenwood Springs, a $90,000 grant from Garfield County and a $442,880 grant from the State of Colorado's Alt Fuels Colorado grant program, which is funded by the Federal Highway Administration.
"The principal infrastructure goal of the Alt Fuels Colorado program is to create a statewide system of publicly accessible compressed natural gas fueling stations along major transportation corridors in Colorado, in turn removing barriers to the state's natural gas vehicle market. The forthcoming station in Glenwood Springs will fill a critical network link along Interstate 70," says Wes Maurer, transportation program manager for the Colorado Energy Office.
Trillium CNG says this is its second station in Colorado. The company built and operates a private CNG station in Glenwood Springs that supports the Roaring Fork Transportation Authority for its VelociRFTA Bus Rapid Transit, which provides service to Aspen and Grand Hogback service to Rifle.
Trillium's announcement is one of several recent CNG-related ones coming out of Colorado. For example, the Colorado Energy Office has closed its third round of funding under the Alt Fuels Colorado grant program, and Sparq Natural Gas and Acorn Petroleum have inaugurated their grant-funded CNG station in Pueblo.