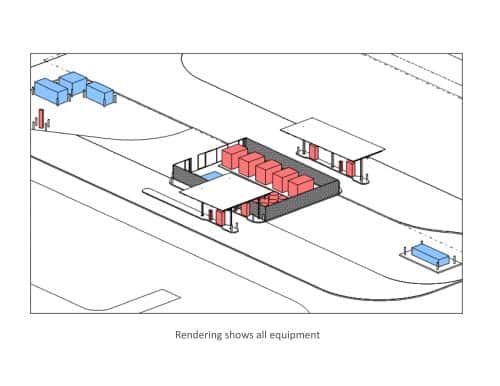 South Bend Public Transportation Corp., also known as Transpo, has selected California-based EFS West as the contractor for a compressed natural gas (CNG) fueling station.
The South Bend, Ind.-based transit agency says this will be the first fast-fill public CNG facility in the region and will be able to fuel up to six vehicles at one time. The station will be located on Transpo's property at 1401 S. Lafayette Blvd.
According to Transpo, the $3.8 million facility was made possible by a U.S. Department of Energy grant, along with additional funding from the Federal Transit Administration. The fueling station is also a partnership with the City of South Bend.
'This facility represents a significant economic investment in our region,' states David Cangany, Transpo's general manager. 'The commitment to a large-scale facility reduces the region's dependence on foreign oil supplies and provides access to CNG for other fleets in the region, including the City of South Bend."
Transpo announced in early 2014 that it would begin replacing its aging fleet with CNG-powered vehicles. The first new CNG buses arrived in September 2014. Transpo says equipment installation and training is under way on the 16 New Flyer Xcelsior vehicles, which will go into service later this year.
Transpo and the City of South Bend also selected RNL to design the facility. Construction is expected to begin in March, with the station slated to open by late July.
The rendering of the new CNG station is courtesy of Transpo.