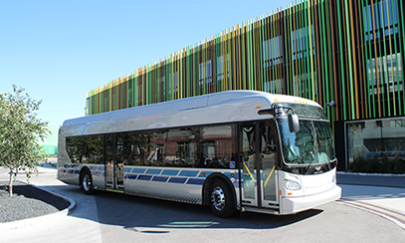 Translink, the public transportation agency serving metropolitan Vancouver, British Columbia, says it has placed a firm order with New Flyer Industries Inc. for 122 new buses, nearly half of which will run on compressed natural gas (CNG).
Specifically, Translink says the order includes 26 60-foot diesel-electric hybrid Xcelsior buses, 45 40-foot diesel buses and 51 40-foot CNG buses.
New Flyer, the largest heavy-duty transit bus and motor coach manufacturer and parts distributor in North America, plans to deliver all 122 buses over the next nine months.
"We are thrilled to continue our long-standing partnership with Translink, spanning the last three decades," says Paul Soubry, New Flyer's president and CEO. "We are confident that our best-in-class, heavy-duty Xcelsior bus will directly support Translink's values and their commitment to giving their ridership efficient, safe, reliable and comfortable service."
The value of the contract was not disclosed.