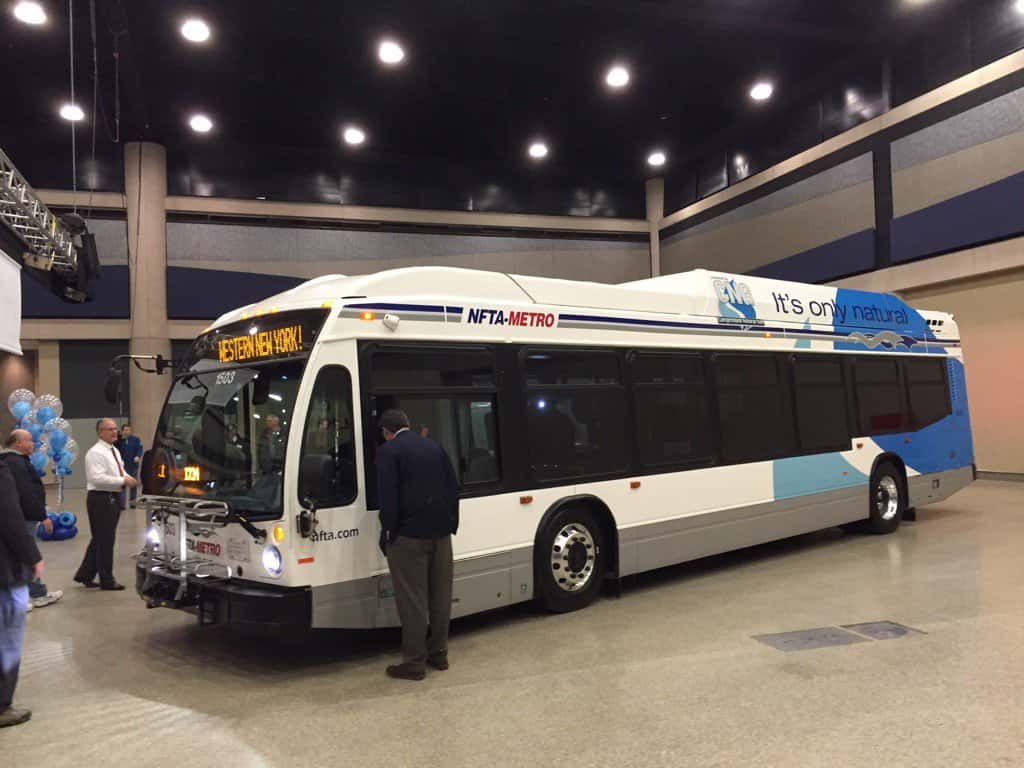 The Niagara Frontier Transportation Authority (NFTA), the transit agency serving Erie and Niagara counties in New York, has introduced three different models of compressed natural gas (CNG)-powered vehicles to its Metro fleet.
As NFTA takes the initiative toward implementing a greener mode of public transportation, Metro has begun operating the first of 44 full-size buses, first of 10 paratransit vans and two MV-1 supervisor vehicles – all powered by CNG. The new buses and vans will replace the agency's oldest diesel vehicles.
"I want to thank our federal and state delegations for their collective efforts in securing essential funds for these vehicles," says Kimberley A. Minkel, NFTA executive director. "This investment in New York's transportation infrastructure magnifies the ongoing synergy between public transit investment, job creation and economic growth in western New York and further enhances the current fiscal stability of the NFTA in the process."
According to NFTA, a combination of funds from the Federal Transit Administration and New York State Department of Transportation helped the agency purchase the new CNG vehicles.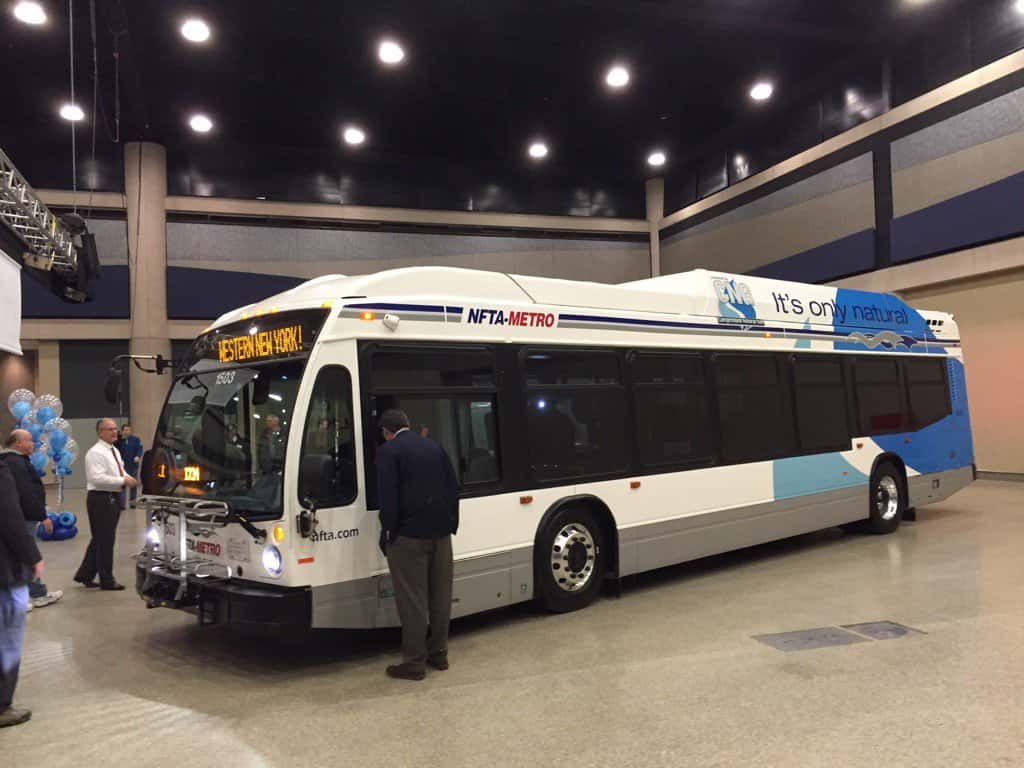 Nova Bus manufactured the 40-foot CNG buses in Plattsburg, N.Y.
"As a New York manufacturer of natural gas buses, we are very proud to support NFTA-Metro in achieving their Going Green initiative," comments Rob Mowat, vice president of sales for Nova Bus.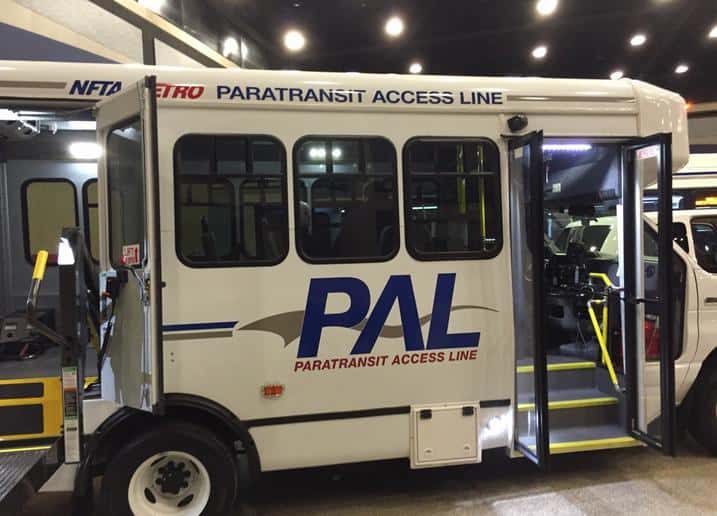 Nineteen additional full-size CNG buses will be phased into service between now and Feb. 1. NFTA saysit expects the remainder of the 44 buses (24) to be carrying customers throughout the region later this summer.
The paratransit vans, manufactured in Canandaigua, N.Y., by Shepard Brothers, will be used to provide an average of 700 rides per day for the 5,945 approved registered customers with special needs who depend on Metro paratransit services for their transportation needs. Nine additional CNG-fueled vans will be incorporated into operation by Feb. 1.
"I'm proud that the bus Shepard Bros. distributes is built right here in western New York," says TJ Shepard, vice president of Shepard Bros. "It's important to both of our companies that we provide a robust vehicle with industry-leading quality and safety."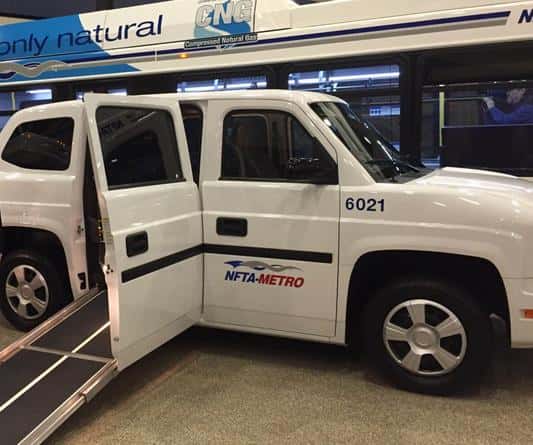 NFTA notes the two MV-1 supervisor vehicles represent a new addition to Metro's fleet. They will provide Metro field supervisors with the ability to transport a customer with a mobility challenge, or someone using a wheelchair. This is a new service that Metro will now be able to provide to its customers to further enhance its service capabilities.
Thomas George, NFTA director of public transit, states, "Compressed natural gas is the fuel of the future for our fleet of vehicles. It's affordable, plentiful, safe and made in the USA. CNG is an eco-friendly fuel that helps improve our air quality and will increase the overall efficiency of our fleet."
"This is an exciting time for Metro as we embark down the road of providing high-end, environmentally efficient CNG buses for our customers in the Buffalo Niagara region," adds Minkel.
Furthermore, NFTA says its $5.9 million CNG fueling is in the commissioning phase, and buses are presently being fueled as part of the process. The facility, which developer Trillium CNG broke ground on in September 2015, is expected to be fully operational Jan. 25.
Located at Metro's Frontier Bus facility in Buffalo, N.Y., the CNG station encompasses one-and-a-half acres and features two 250-hp compressors, producing 700 standard cubic feet per minute that will serve four fuel dispensers. A twin tower dryer, control building, electric motor and control distribution wiring and control system are also part of the project. According to NFTA, the functionality of the station will more than cover Metro's needs for the immediate future, but the facility can be expanded to meet new demands going forward.
NFTA says that although the price of natural gas does fluctuate, it is consistently below the price of low-sulfur diesel. As such, the agency concludes, CNG provides much needed budget stability for a major commodity.
Photos courtesy of the NFTA Metro Twitter account