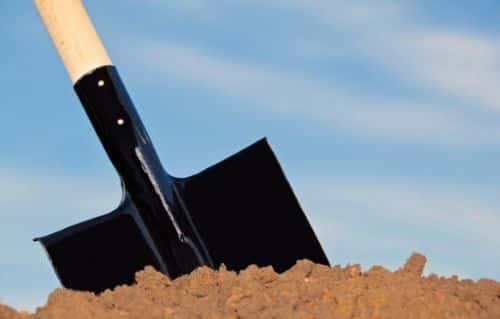 In partnership with Chicago-based Trillium CNG, the Niagara Frontier Transportation Authority (NFTA) has begun construction on a high-capacity, fast-fill compressed natural gas (CNG) station at its Metro department's Frontier Bus Garage at 1000 Military Rd., Buffalo, N.Y.
According to the NFTA, Metro operates 316 buses over 65 routes in New York's Erie and Niagara counties, in addition to a 6.4-mile light rail system serving 95,000 customers each weekday. The public transportation provider is transitioning some of its bus fleet to CNG.
Specifically, Metro has ordered 44 full-size, CNG-powered buses from Nova Bus. The first 20 are due later this year and will begin transporting passengers at that time, with the remaining units to follow in 2016. These new buses will replace the oldest diesel buses currently in use. Metro has also ordered from Shepard Brothers 10 CNG paratransit vans, which will be used to transport customers with special needs. The PAL vans will begin service this fall.
The NFTA says the $5.9 million CNG station will encompass one-and-a-half acres and feature two 250-hp compressors, producing 700 standard cubic feet per minute that will serve four fuel dispensers. A twin tower dryer, control building, electric motor and control distribution wiring and control system are also part of the project.
The NFTA is paying about $5 million for the CNG station, with the remaining funding coming from the Federal Transit Administration ($575,112), National Fuel ($301,312) and the New York State Department of Transportation ($68,653).
The authority notes the functionality of the station will more than cover Metro's needs for the immediate future, but the facility can be expanded to meet new demands.
Kimberley A. Minkel, NFTA executive director, says, 'Compressed natural gas is the fuel of the future for our fleet of buses. It's affordable, plentiful, safe and made in the USA. CNG is an eco-friendly fuel that helps improve our air quality and will increase the overall efficiency of our fleet.'
'We are excited to be working with the NFTA, who has demonstrated commitment to providing safe, affordable and environmentally friendly public transportation to the residents of Erie and Niagara counties,' comments Joel Jansen, vice president of Trillium CNG. 'Our company has a long history and proven track record of providing customized design, build, operation and maintenance solutions for heavy-duty transit fleets.'