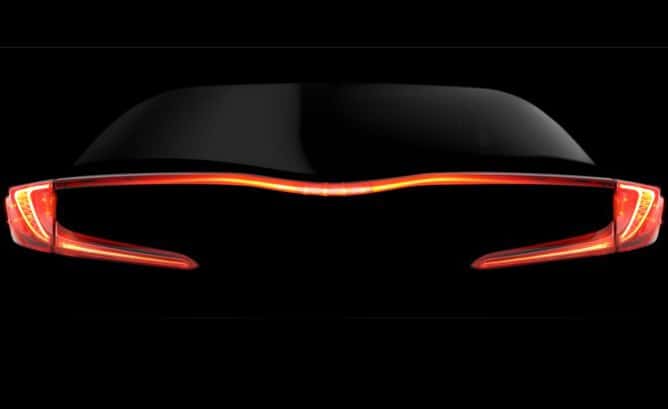 Toyota has released a single teaser image of the upcoming Prius Plug-In Hybrid ahead of its debut at the New York International Auto Show.
In addition to the single teaser image of the taillights of the new Prius Plug-In, Toyota also put out the following two-sentence statement:
"Toyota is rolling out the next mechanical marvel in the Prius lineup at 9:10 a.m. EDT, Wednesday, March 23. Put limits in the rear-view, and check out the reveal at https://livestream.com/Toyota/NY2016."
The last generation Prius Plug-In had similar fuel economy to the standard Prius hybrid, in addition to offering drivers an all-electric driving range of up to six miles due to a 4.4 kWh lithium-ion battery pack. This was less electric driving range than competitors, such as the Ford Fusion Energi (21 miles) and the Chevy Volt (38 miles), and the Prius Plug-In was only sold in 15 states, hindering sales.
The next Toyota Prius Plug-In to be revealed next week could offer north of 30 miles of electric driving range, making it a far more competitive and attractive option. It is also likely to offer the same improved fuel economy as the standard 2016 Prius hybrid, which can achieve up to 56 MPG in Eco trim and 52 MPG in standard guise.