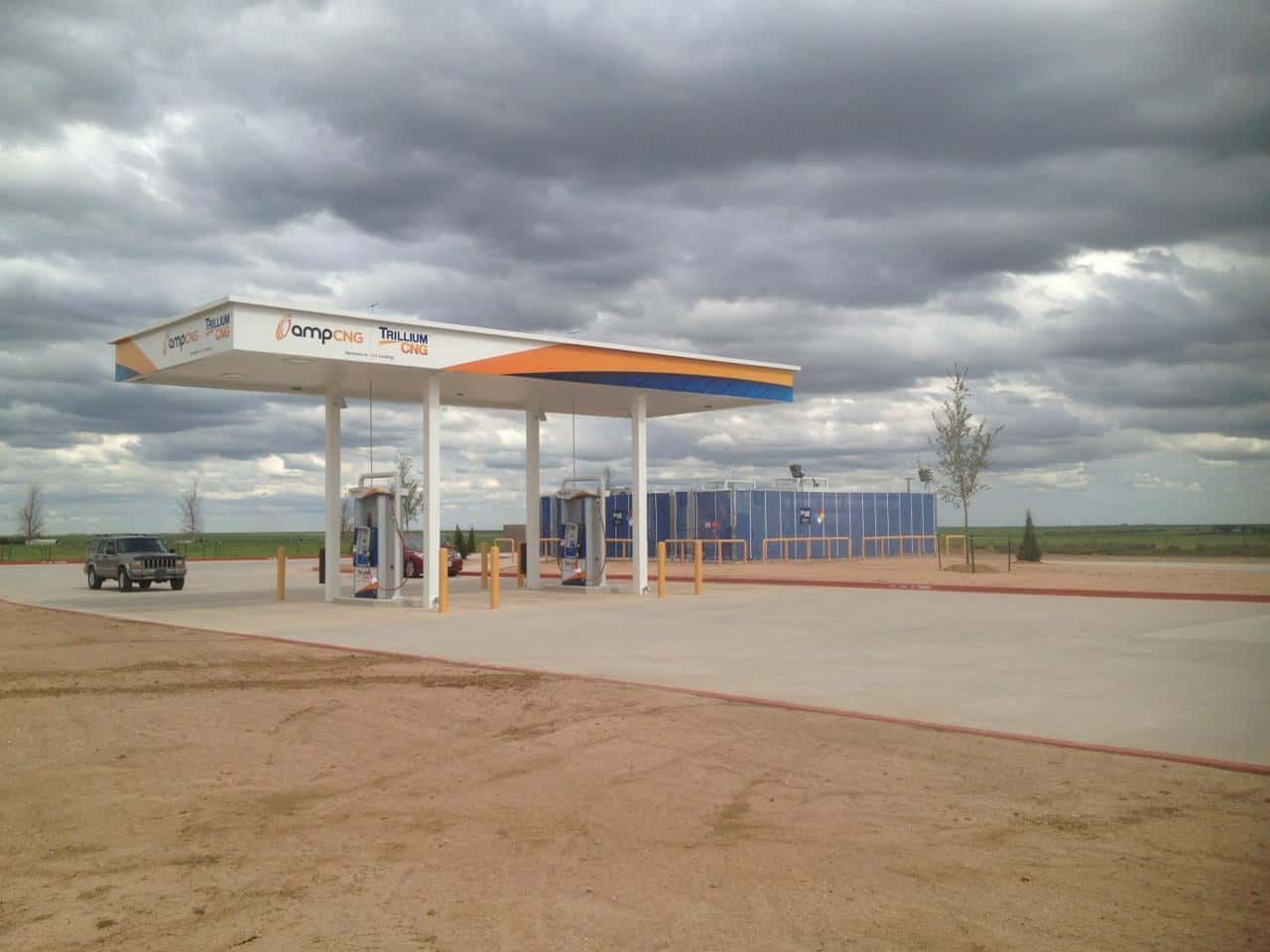 amp Trillium LLC, the joint venture between ampCNG and Trillium CNG, has opened Amarillo, Texas' first public-access compressed natural gas (CNG) station.
Located at 2438 S. Pullman Rd., the station was designed to accommodate Class 8 heavy-duty trucks, in addition to light-duty natural gas vehicles. The facility is the second of seven public fueling stations to open as part of an agreement with Dairy Farmers of America and Select Milk Producers to convert a portion of their fleets to CNG.
The amp Trillium station is a half-mile south of I-40 and only two miles from Amarillo International Airport. Three Class 8 trucks will be able to fuel simultaneously at 10-12 GGE per minute. The station features Trillium CNG's proprietary fast-fill hydraulic intensifier and will be open 24 hours a day, seven days a week and will accept all major credit cards.
In addition to the Amarillo and Waco stations, the amp Trillium joint venture is set to bring six additional stations to Texas (Harrold, Rosenberg, Sweetwater, Brock, Kerrville and Midland) within the next six months.