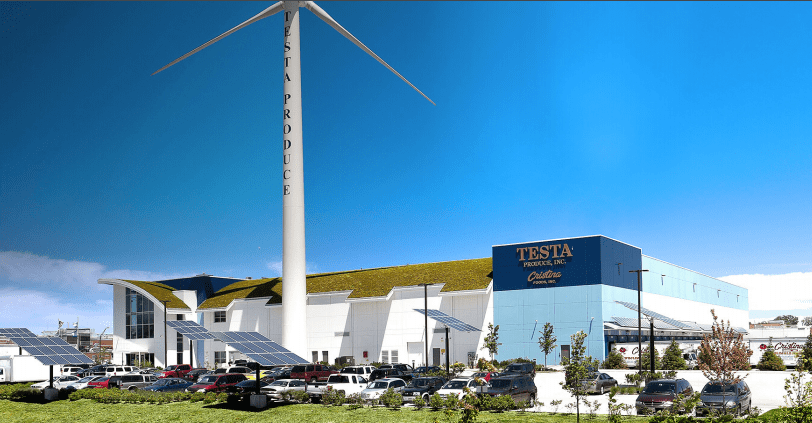 Testa Produce, a family-owned foodservice provider for restaurants, hotels, hospitals, country clubs, sports venues and catering services across the Chicago area, says it is converting its delivery truck fleet to run on compressed natural gas (CNG).
Testa Produce says that after failed trials with electric and biodiesel vehicles, the company decided to lease a few CNG trucks in 2013. Today, 29 of Testa's 52 delivery trucks are fueled by CNG, and it intends to have its entire fleet fully CNG-powered by 2019.
By phasing out its biodiesel trucks, the company will continue to lower its carbon footprint and move closer to its goal of zero dependence on foreign oil by 2020, says the company.
"With a LEED Platinum building, it made no sense to deliver fresh produce using diesel trucks that pollute the air," says Barbara Daly, facilities and quality assurance manager. "The CNG trucks are quiet, they don't emit fumes and don't have diesel particulates. The drivers love them. The first round of CNG conversion worked out so well that we decided to convert our whole fleet."
In 2015, the Chicago Area Clean Cities Coalition honored Testa with the Clean Fuel Champion award for displacing 700,000 gallons of diesel fuel since its first round of CNG delivery trucks went into operation.
"The Clean Energy team was instrumental in the conversion – from assisting with fueling station options to helping create an infrastructure for truck maintenance and securing grant money," adds Daly. "So many companies don't realize that there is money out there to help you get started with CNG."