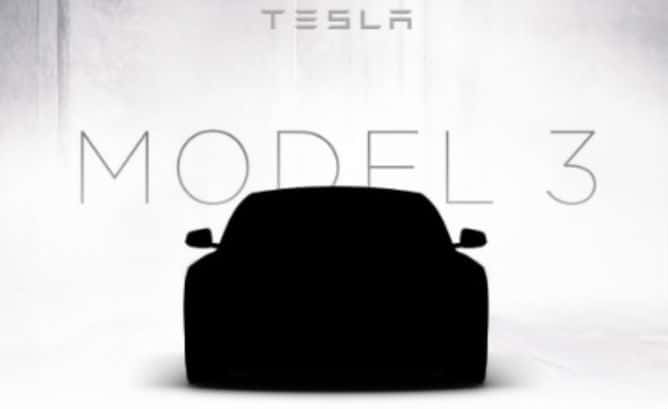 Today, Tesla Motors CEO Elon Musk will unveil the long-awaited Tesla Model 3, the $35,000, 200-mile electric vehicle (EV), for the masses. Though production of the Model 3 won't begin until the end of 2017, Tesla has already begun taking reservations with a $1,000 refundable deposit.
Reservations for the Model 3 can be made either online or at a Tesla Motors store, and there are already reports of people lining up to be first in line to make their reservations. Tesla has posted a document with all of the details necessary for reserving a Model 3, and the electric automaker has already revealed how it will begin deliveries of the Model 3 once production begins.
Customers on the West Coast of the U.S. will receive their vehicles first, with deliveries moving eastward. From there, Tesla will begin deliveries in Western Europe, Asia-Pacific and finally right-hand drive markets such as Australia and the U.K.
Reservation priority is being given to Tesla employees and current Tesla owners, though Tesla reserves the right to establish your "reservation sequence" at its own discretion.
Tesla Model 3 deliveries are slated to begin in late 2017.