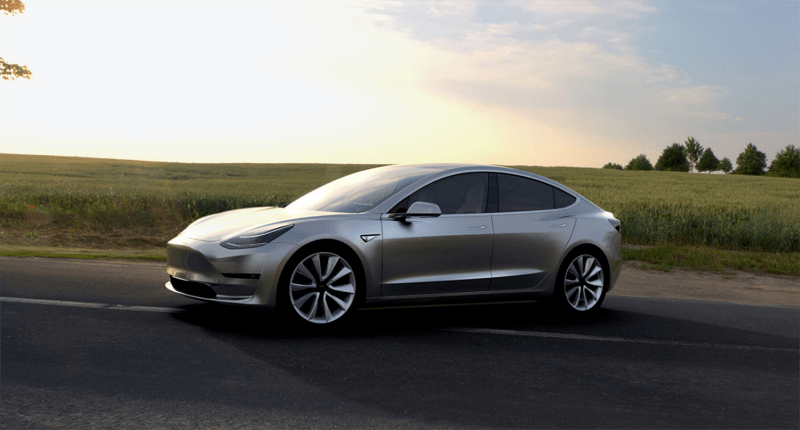 In the three days following the debut of the $35,000 Tesla Model 3, the California-based automaker has been flooded with orders from around the world. Elon Musk's last update on the total order tally put it somewhere north of 276,000 reservations just three days after the Model 3 debut.
This exceeded even Musk's lofty expectations by a factor of two and has him looking into how to accelerate and increase production of the Model 3. Currently, production of the 215-mile Tesla for the masses is slated to begin at the end of 2017. However, many of those who placed their $1,000 deposits for a reservation number may not receive their Model 3 until 2019 or even 2020 despite Tesla's factory having a nominal production output of 500,000 vehicles per year.
Last year, Tesla produced just under 55,000 vehicles – approximately 10% of the estimated 565,000 plug-in vehicles sold globally in 2015. Additionally, Tesla will have to build enough battery packs at its Nevada-based Gigafactory in order to meet production of the Model 3.
Musk has previously announced that priority is being given to current Tesla owners, as well as Tesla employees, and deliveries will begin on the West Coast of the U.S. and move eastward. In addition to offering a minimum driving range of 215 miles per charge, the Tesla Model 3 will offer Supercharging and Autopilot features as standard and will accelerate from 0 to 60 MPH in less than six seconds, according to Musk.