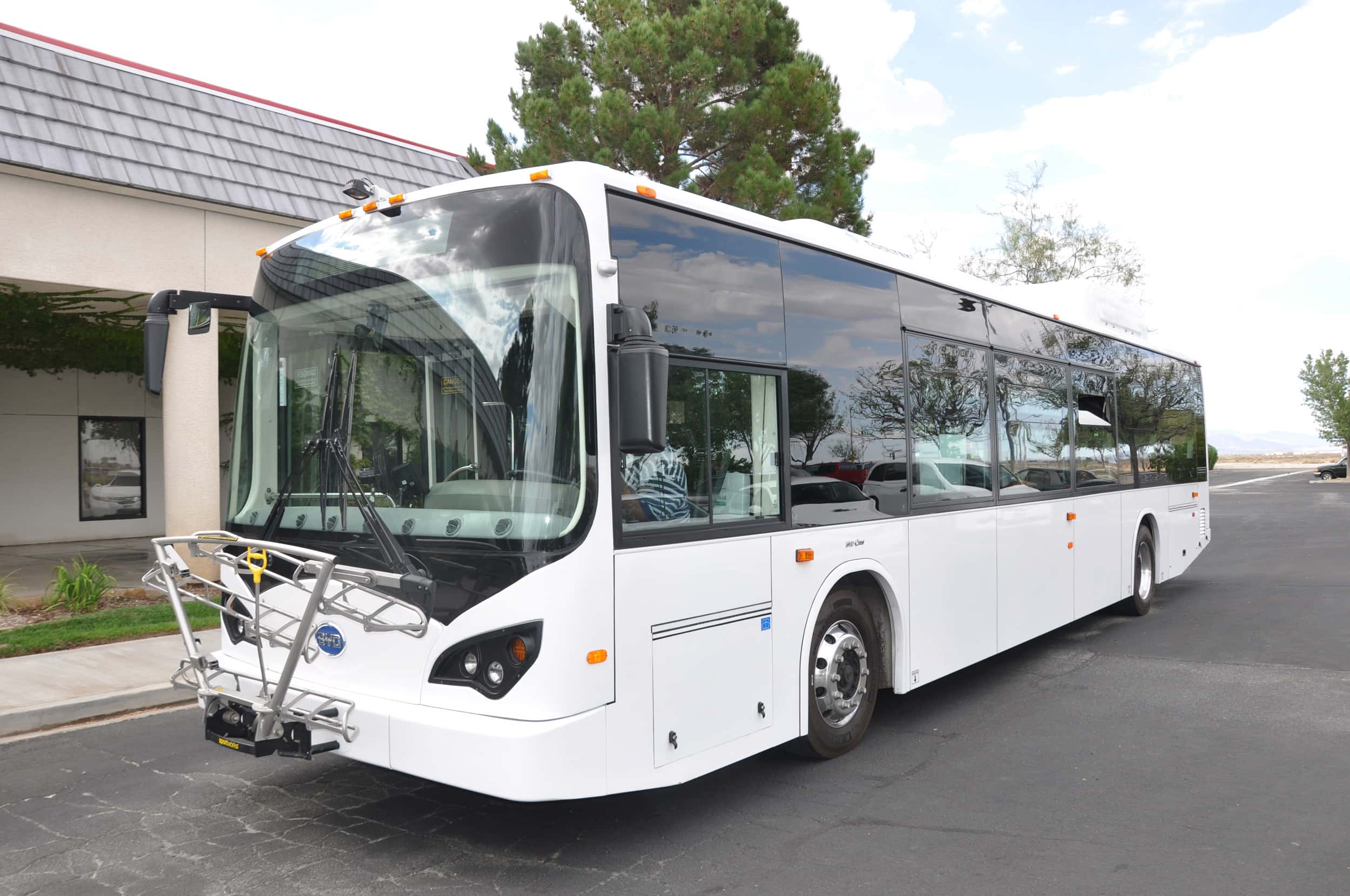 SunLine Transit Agency, which serves more than 3.5 million passengers annually in California's Coachella Valley, says it has expanded its growing alternative fuel vehicles fleet with the addition of its first emissions-free, all-electric buses.
Electric vehicle manufacturer BYD has provided the 40-foot, low-floor transit buses with seats for 35 and room for more than 60 standing passengers to SunLine. The transit agency says it began testing the vehicle on service routes in January.
"BYD has demonstrated that its electric bus technology is reliable and can meet the needs SunLine has for service routes," says Lauren Skiver, general manager of SunLine Transit Agency. "Additionally, SunLine will begin to see a return on its investment with cost savings over the lifetime of the bus."
According to SunLine, the buses are equipped with BYD-designed iron phosphate batteries, delivering 324 kWh of power, that come with a 12-year warranty – the industry's longest electric battery warranty available. The batteries can run for up to 155 miles of typical urban driving on the service routes with recharging requiring only four hours.