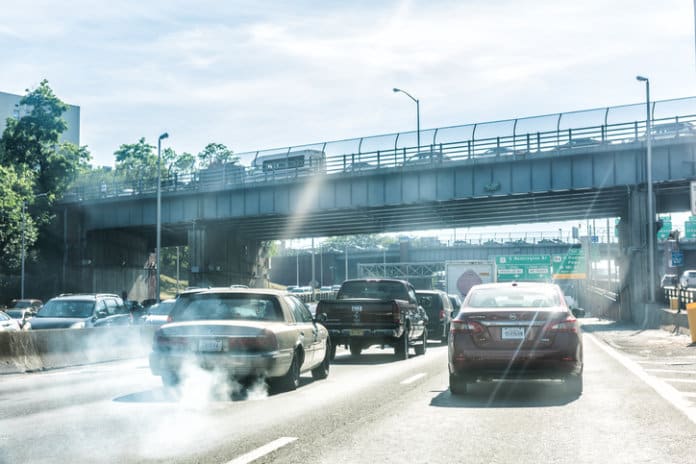 The Steel Recycling Institute (SRI), a business unit of the American Iron and Steel Institute (AISI), has released a peer-reviewed study demonstrating the importance of material production emissions toward a vehicle's lifetime environmental impact.
The study, "Life Cycle Greenhouse Gas and Energy Study of Automotive Lightweighting," examines the overall environmental impact of vehicle lightweighting using advanced high-strength steel (AHSS) compared with aluminum. It concludes that AHSS-intensive vehicles had lower or equivalent life cycle emissions than aluminum-intensive vehicles for every class of vehicles tested – sedans, trucks, SUVs and alternative power train vehicles.
The study was independently reviewed by representatives from Harvard, the Massachusetts Institute of Technology, Argonne National Lab and thinkstep to establish conformance with the International Organization for Standardization (ISO), notes SRI.
The study demonstrates that focusing only on tailpipe emissions will likely produce unintended consequences of higher total greenhouse-gas (GHG) emissions to the atmosphere when considering lightweighting of vehicle body and closures. This increase is a result of the significant differences in emissions between AHSS and aluminum in the production phase of the materials, the study says. The increased production emissions for aluminum can outweigh emission reductions in both the driving and recycling phases.
"As driving emissions decrease to meet regulations, production emissions become an even more significant component of a vehicle's full environmental footprint," says Jody Hall, vice president of the automotive market for Steel Market Development Institute (SMDI), a business unit of AISI. "If material production-phase emissions continue to be overlooked, negative effects on the environment will begin before the vehicle is ever driven. Steel offers the best solution for the environment, the best performance and cost-effective solution for automakers, and ultimately the best value for consumers."
Other key findings of the study include as follows:
AHSS-intensive vehicles had lower or equivalent total life cycle GHG emissions than aluminum-intensive vehicles for every class of vehicle tested;
The use of aluminum instead of AHSS to lightweight the vehicle body structure and closures resulted in a significant increase in materials production GHG emissions and energy consumption for every scenario. These emissions occur at the start of (and remain in the atmosphere throughout) the vehicle life cycle; and
In many cases, the dramatic increase in materials production emissions for vehicles lightweighted with aluminum instead of AHSS is never offset by emissions-reduction benefits during the vehicles' useful lifetime.
The peer-reviewed, publicly available University of California Santa Barbara Automotive Materials Comparison Model (UCSB Model v5) was used in this study to assess average 2016 model year vehicles in several size ranges and with different powertrain systems, including a midsize sedan, SUV, truck, midsize hybrid and compact battery electric car. In 2016, SMDI released a white paper on life cycle GHG emissions; this study includes a comprehensive ISO-conformant peer review of that white paper and incorporates updated baseline vehicle models and data.
The baseline vehicles were each redesigned with AHSS-intensive and aluminum-intensive bodies to reduce the overall weight of the vehicle. The life cycle GHG emissions of the redesigned vehicles were then compared. More specifics on the methodology are in the studies here.