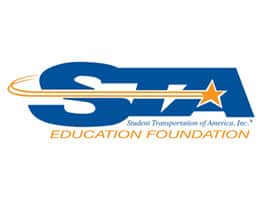 Student Transportation of America (STA) has been awarded a $10.5 million annual contract to provide new transportation services in the greater Los Angeles area, including 68 new propane-powered school buses.
The Los Angeles Unified School District (LAUSD), the second-largest school district in the U.S., awarded STA a five-year contract beginning July 1 with a renewal option for additional new routes that are being added to the LAUSD transportation system. This contract features a fleet of 68 new, propane-powered buses that will operate from a new location located within the LAUSD boundaries. STA currently operates over 230 vehicles under various long-term contracts with LAUSD, and the new routes will add to the regional density the company has built for many school district customers it serves in Southern California.
"We continue to be committed to our communities and helping where and when we can," says Don Kissell, STA's senior vice president of operations. "We have been expanding our North American footprint on a targeted and strategic basis and look forward to working with all of these customers to provide safe, reliable service."
In addition to being awarded the LAUSD contract, STA has been selected to provide services to North Los Angeles County Regional Center with 38 routes beginning July 1 for a five-year contract period. The contract provides for year-round service versus the company's normal school-year contract.
STA was also chosen as the transportation provider for a unique three-and-a-half-year contract with the Porter Ranch community near Los Angeles, with service having commenced on January 12, 2016. This special contract came about as a result of the national news story regarding a leaking underground natural gas well in Porter Ranch as residents had to relocate and two LAUSD schools closed due to respiratory health concerns.
In mid-December, LAUSD put out a rapid emergency procurement request for buses to transport students from Porter Ranch to schools in other areas. The local STA team rose to the occasion and offered eight buses immediately to help and were chosen a week later for the multi-year contract.