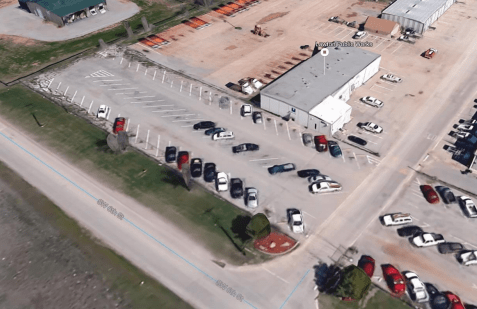 Sparq Natural Gas and EZ GO Stores held a ground-breaking ceremony today to celebrate the opening of a new compressed natural gas (CNG) fueling station at the City of Lawton Public Works Yard at 2098 SW 6th St., Lawton, Okla.
According to Sparq, this station will be Lawton's first public-access CNG station and Oklahoma's 119th CNG station.
This new station, Sparq notes, features a "behind-the-fence" time-fill option for municipal CNG sanitation trucks and an "outside-the-fence" fast-fill option, built on city-owned property. The companies say that this model enables private companies like Sparq and EZ GO to work with government stakeholders to bring the cost savings, and environmental benefits, of CNG to public entity stakeholders, while also benefiting CNG drivers with an added CNG dot on the map.
The companies list the following site highlights:
2 – 175 hp Bauer compressors;
2 – high-flow, heavy-duty CNG nozzles;
2 – light-duty CNG nozzles;
1 – 37' CNG storage four-pack (220 gasoline gallon equivalent dispensable);
1" stainless steel tubing from compressor to dispenser;
Class 8 heavy-duty accessible;
26 – private time-fill overnight fueling stalls; and
Discounted fuel volume purchase contracts available.
As reported, the project represents Sparq's second ground breaking in the last two months as part of Sparq's effort to create a statewide network of CNG fueling availability in Oklahoma and Sparq's eighth separate strategic investment partnership across the region. Lawton-based EZ GO Stores has successfully developed CNG locations in Stroud, Okla., and McAlester, Okla.
In preparation for an end-of-year operational opening, and Spring 2017 Ceremonial Grand Opening, key project stakeholders gathered to introduce to the public the creation of a new and more vibrant I-44 "CNG Corridor," which is located in the heart of Lawton's municipal public works complex, adjacent to commercial mail delivery and food distribution sectors.