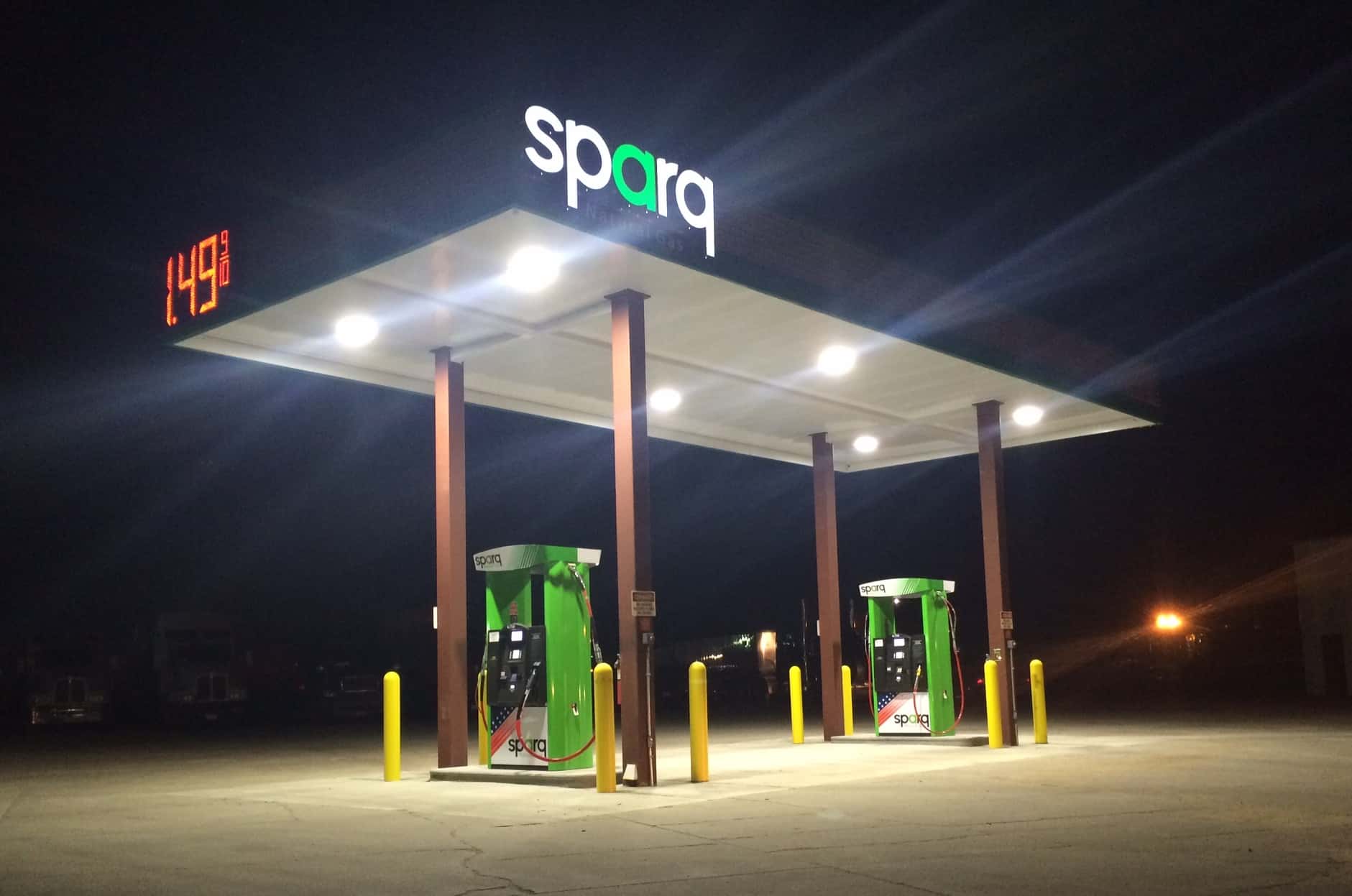 Last week marked another significant milestone in the development of the natural gas vehicle (NGV) market in southwest Kansas. Supporters shared the podium with Norman Herrera, CEO for Sparq Natural Gas, to celebrate the grand opening of Sparq's new public compressed natural gas (CNG) station at the U-Pump It Country Corner Store in Garden City, Kan.
One such supporter was Tim Hess, Black Hills Energy NGV program manager. "The commitment made by Sparq, U-Pump It and the City of Garden City is significant in providing local, regional and long-haul fleets using CNG fuel with a station that can get them from point A to point B, C or D without worrying about range anxiety in SWKS or beyond," says Hess.
"After proudly serving the Garden City Area and S.W. Kansas with gas and diesel for over 20 years, we are pleased and excited to announce a new endeavor and partnership with Sparq Natural Gas, Black Hills Energy and U-Pump It in the opening of a CNG refueling facility right here at 156 Campus Dr.," says Fred Fayyazi, U-Pump It owner.
The 250 HP Ariel compressor utilizes four CNG pumps in total, two heavy-duty high-flow pumps and two light-duty CNG nozzles and is accessible to even Class 8 vehicles. The station will be open 24/7 and in addition to accepting all major credit cards and fleet cards, it will also offer convenience store amenities.