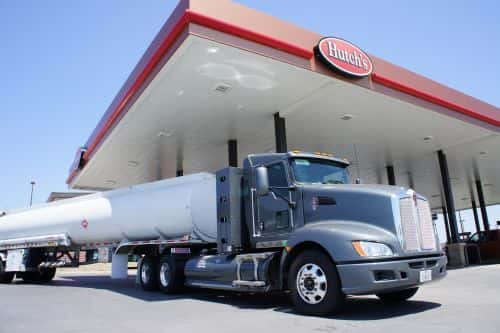 Sparq Natural Gas has announced it is building its first Oklahoma compressed natural gas (CNG) fueling station. The company will co-locate the CNG station at an existing Conoco gasoline and diesel fueling station operated by Hutch's.
Located at 320 S. Clarence Nash Blvd., Watonga, the CNG project will feature twin 200 hp compressors and twin dispensers offering four fueling positions. Sparq Natural Gas also suggests the site will help fill a critical CNG 'fueling gap' in Western Oklahoma.
The company says this project could lead to developing CNG stations at additional locations owned by Hutch's, which operates 14 convenience stores in Oklahoma and Kansas and already has several CNG sites.
"Sparq continues executing on our business plan of partnering with retailers with scale, who allow us to tap into the heavy-duty trucking market, and successfully serve their CNG fueling needs," comments Norman Herrera, CEO of Sparq Natural Gas. "We are pleased to be doing business in Oklahoma, our home state, and an environment that is friendly to new and innovative uses of natural gas as a motor fuel."
"As we continue offering CNG to our valuable customers, Hutch's will make it easier for our trusted vendors and key accounts to find CNG in an accessible and convenient location," says David Hutchinson, president of Hutchinson Oil Co.
"We will also continue our approach of vertically integrating CNG across our own fuel-delivery Class 8 trucks, service and maintenance pick-ups, and other food service options," he adds. "Having traveled over 550,000 miles with our own CNG fleet vehicles, this fuel has been successfully implemented across our organization, and we are convinced in the reliability, cost savings, and environmental benefits of natural gas."
Sparq expects the Oklahoma CNG station to be online in the fourth quarter of this year.