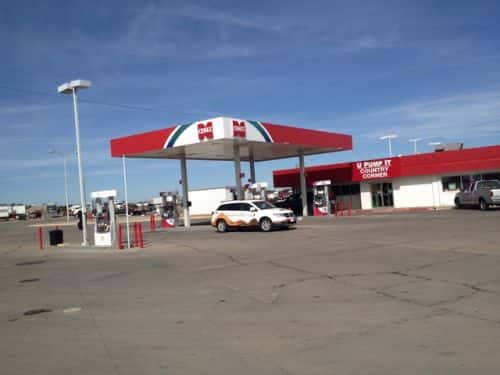 U Pump It, Sparq Natural Gas and Black Hills Energy are partnering to bring compressed natural gas (CNG) refueling capacity to an existing U Pump It truck stop in Garden City, Kan.
Sparq will build and operate the CNG infrastructure, and it has initiated the permitting, site construction and equipment purchase order for the station. The facility, located at 156 N. Campus at the corner of Business 50/E. Fulton St. and Campus Dr., will be designed to accommodate all classes of natural gas vehicles, including heavy-duty trucks.
Black Hills Energy is the utility operating the local natural gas distribution network, which will deliver gas to the station site at approximately 160 psi/100 Mcfh. Sparq says the station will feature ANGI CNG equipment and a 250 hp compressor from Ariel, with sizing on the compressor skid available for added redundancy. Two dual-hose CNG dispensers will be installed.
The facility will be the first of its kind in Garden City and the second in the region. The first was Sparq's CNG station in Liberal.
Sparq expects the Garden City station to be operational in the second quarter of 2015.