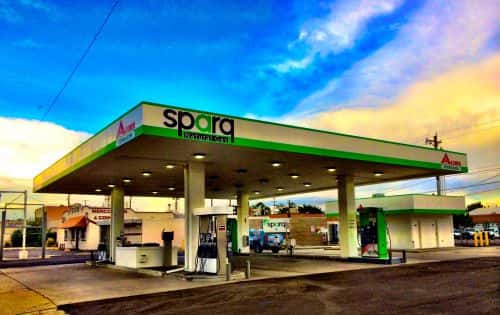 On Tuesday, Sparq Natural Gas and Acorn Petroleum celebrated the grand opening at their new compressed natural gas (CNG) fueling station in downtown Pueblo, Colo., with a ceremonial 'first fill.'
The partners say the co-located station is the first public CNG fueling facility in southern Colorado, Sparq's first station to open in the state, and the first CNG station to open that is funded by the Colorado Energy Office's (CEO) Alt Fuels Colorado grant program.
Carl Chavez, the Pueblo County fleet manager who got the ball rolling for CNG in Pueblo, filled up the county government's CNG Honda Civic in Tuesday's ceremony.
"It's great to see a public CNG fueling station finally open. Pueblo is welcoming CNG with open arms," Chavez said.
Open 24 hours a day and located at 620 W. Fourth St., the station will offer CNG at $1.99/GGE as an introductory price, with the long-term price expected to be $2.19/GGE. In addition, the automated station also sells gasoline and diesel.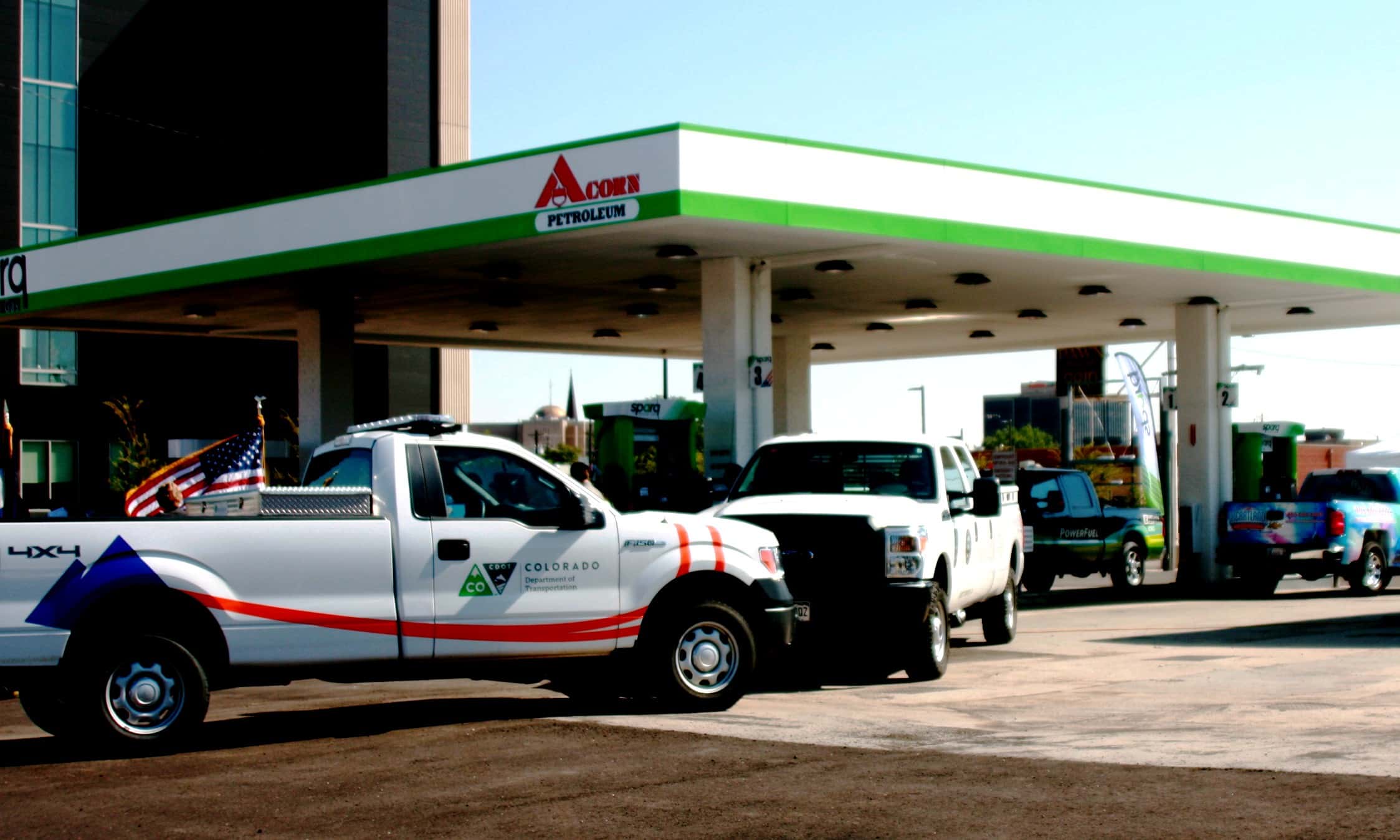 "We are delighted to open our first Colorado station to sell clean-burning, affordable natural gas for vehicles," said Norman Herrera, CEO of Sparq Natural Gas.
"Acorn Petroleum is pleased to expand our product line by offering CNG at this redeveloped station through our partnership with Sparq," said Charles Ochs, president of Acorn. "The long-term price stability for CNG makes it a great fuel choice for fleets."
The $1.2 million station, which includes dual compressors, a 37-foot pressurized storage tank and stainless steel underground piping, was funded in part by a $500,000 grant from the Alt Fuels Colorado program.
"The Colorado Energy Office is pleased to see the Pueblo station open as a result of our Alt Fuels Colorado grant program," said CEO Director Jeffrey Ackermann, later adding, "Building more fueling stations across the state gives drivers confidence and makes CNG a practical transportation fuel for local and long-distance travel."
The CEO has awarded funding to 14 other CNG stations across Colorado and will again seek applications in early 2016. Sparq Natural Gas notes it will also be building grant-funded CNG stations in Eaton, Durango and Rifle, Colo., teaming up with established local fuel providers in each community such as Acorn.
For the Pueblo station, Xcel Energy is providing the natural gas fuel through a new dedicated pipeline, and Black Hills Energy is providing electricity to power the compressors.
According to local officials, CNG offers several benefits.
"Switching to CNG gives fleets the ability to make long-term fuel-cost projections, because of its low cost and price stability. That means a lot when it comes to wise spending of taxpayer dollars," said Pueblo County Commissioner Buffie McFadyen. "That is one of the reasons why the Pueblo Board of County Commissioners approved a resolution earlier this month to convert some of the county's fleet vehicles to natural gas."
"CNG vehicles produce cleaner tailpipe emissions, so Pueblo will see air quality improvements as more fleets change out diesel trucks for CNG models," said Steve Nawrocki, president of the Pueblo City Council.            Â
"Using CNG is also good for the local economy by expanding the market for Colorado-produced natural gas, and [it] builds energy security for our region by fueling fleets with domestic energy," Nawrocki added.