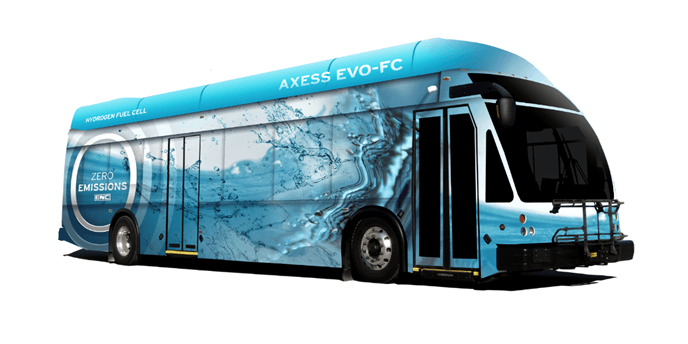 ElDorado National – California (ENC), a subsidiary of REV Group Inc., has secured an order for 19 Axess EVO-FC hydrogen fuel cell buses from California public transit provider Foothill Transit.
Foothill Transit currently operates a fleet of 359 buses, which includes zero-emission models, and serves Southern California's San Gabriel and Pomona Valleys, including Pasadena and downtown Los Angeles. The new Axess EVO-FC buses will contribute to Foothill's goal of operating a 100% zero-emissions bus fleet.
Powered by a high-capacity fuel cell and BAE Systems' Gen3 electric propulsion system, the Axess EVO-FC delivers a range up to 400 miles and refuels in 12-20 minutes.
ENC notes that it was the first bus manufacturer to complete the 12-year/500,000 miles FTA Altoona test for a hydrogen fuel cell electric bus, in 2018.