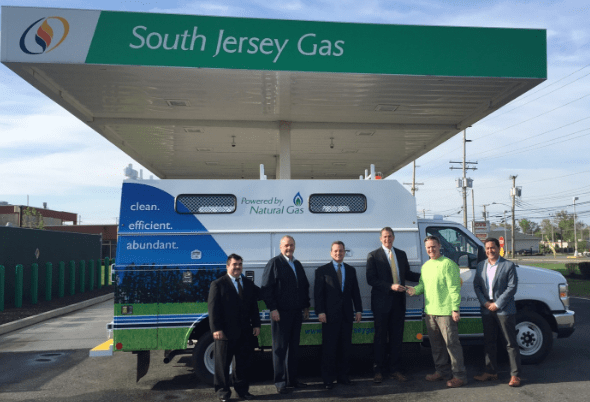 South Jersey Gas, a Folsom, N.J.-based natural gas utility serving customers in 112 municipalities, has introduced the 100th compressed natural gas (CNG) vehicle to its fleet, achieving a significant milestone for the company.
South Jersey Gas says it is committed to expanding CNG fueling sites across southern New Jersey, with seven public fueling stations currently open and plans to construct more this year.
Furthermore, the utility has already converted more than 100 of its vehicles to CNG since 2011 and says it is committed to converting its entire fleet by 2020. Once the entire fleet is converted, the use of approximately 457,000 gallons of gasoline per year will be eliminated, the company asserts.
Jeffrey DuBois, president of South Jersey Gas, and members of the South Jersey Gas CNG team recently celebrated the addition of the 100th CNG vehicle at the company's Millville divisional office and public CNG fueling station.