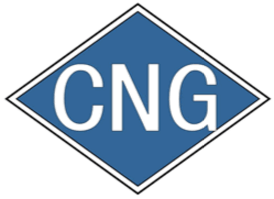 Simple-Fill, a provider of natural gas compression technology, recently deepened its partnership with Parker Hannifin Corp., as well as secured new funding led by Worthington Industries and joined by Rev1 Ventures, The Ohio State University's Carmen Innovations Fund and several angel investors.
Simple-Fill will leverage Parker's engineering and manufacturing capabilities to further develop and fulfill orders for its next-generation compressed natural gas (CNG) refueling technology.
With the new financing, Simple-Fill will focus on developing its 40 GGE compressor that will reduce the time to fuel fleet vehicles 10-fold, the company claims, while reducing the cost of compression, one of the most significant barriers to the widespread adoption of CNG.
Unlike conventional compression methods, Simple-Fill uses liquid to compress, cool and dehydrate natural gas while eliminating methane leakage. The Simple-Fill technology is already being used by the Safelite AutoGlass facility in Worthington, Ohio.
"We see strong synergies with Simple-Fill's go-to-market strategy using the 40 GGE compressor, especially given the company's recent success at Safelite," says Mike Smerdel, general manager of Parker's tube fittings division. "Parker and Simple-Fill have been working together developing Simple-Fill's compressor technology for CNG refueling. Parker already manufactures many of the components on which Simple-Fill's technology relies. As paired with Parker's hydraulic and fluid handling expertise, it is a natural fit."
"This collaboration and investment will allow us to further deliver on the promise of providing the market with a more efficient way to power the world's vehicles," notes Rob Underhill, CEO of Simple-Fill. "The support of these powerhouse companies – from Parker Hannifin to Worthington, Rev1 and Ohio State – is a pivotal moment for Simple-Fill and provides us the ability to further innovate our platform."