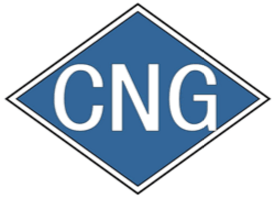 Simple-Fill, a compressed natural gas (CNG) technology developer, says it will be fueling fleet vehicles for the Safelite AutoGlass facility in Worthington, Ohio.
According to Simple-Fill, the vehicle glass repair and replacement company tapped Simple-Fill to reduce operating expense with a more predictable and environmentally friendly fuel to power its commercial fleet.
Companies that rely on fleets, such as Safelite, spend millions of dollars per year on fuel. Forecasting fuel prices is critical, but also challenging. The Energy Information Administration projects fuel costs will increase over the next 12 months – in fact, experts predict the national average for gasoline will increase $0.16 per gallon, and diesel could reach $2.70 per gallon this year. Natural gas prices are more stable and, therefore, offer a more reliable alternative fuel for companies today.
"Safelite AutoGlass is committed to innovation in all aspects of our business, including exploration of alternative methods for fueling our fleet of vehicles," says Doug Herron, executive vice president and chief financial officer of Safelite AutoGlass. "We've searched for a partner in our quest for fuel efficiency, as well as carbon footprint reduction, and we are excited to partner with Simple-Fill to finally make it happen.
"With a technology that compresses natural gas in a more efficient way, Simple-Fill is delivering an affordable solution for compressing natural gas," he continues.
Unlike conventional compression methods, Simple-Fill uses liquid to compress, cool and dehydrate natural gas, while eliminating methane leakage. The technology was originally conceived in 2012 at The Ohio State University's Center for Automotive Research.
In 2014, Simple-Fill signed an exclusive technology license with Ohio State and has been developing the technology since. Today, Simple-Fill is working with leaders in the CNG industry, including Worthington Industries and Parker Hannifin Corp., to bring this unique approach to the mass market.
"With the volatility of oil prices, we recognize the power of our approach to deliver a better compressor to fuel today's vehicles," says Rob Underhill, founder and president of Simple-Fill. "Our partnership with Safelite AutoGlass signals a first step in bringing our groundbreaking technology to more fleets, and we're excited about what is on the horizon for natural gas compression."