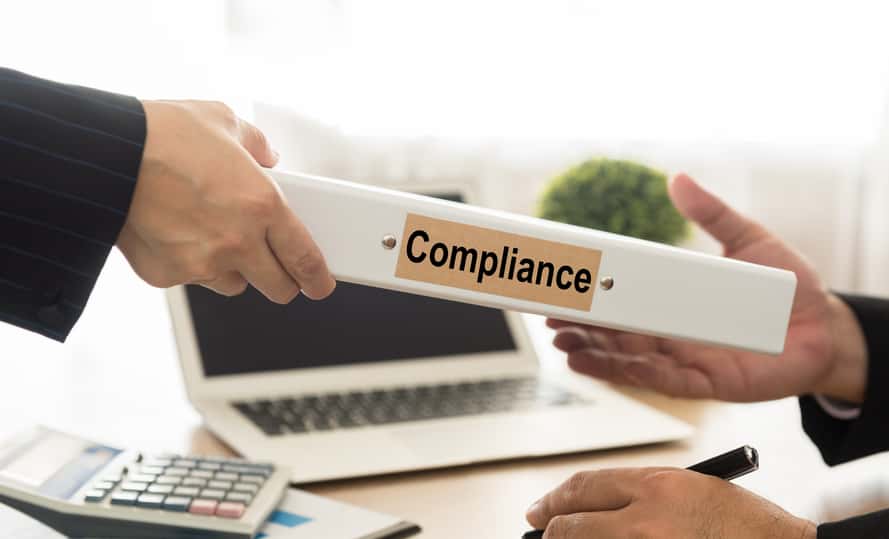 The Sierra Club, an environmental organization with more than 2.4 million members and supporters, says it has launched the first-ever multistate study of the consumer electric vehicle (EV) shopping experience to analyze the plug-in EV marketplace, identifying areas for improvement and highlighting roadblocks to compliance with California's Zero Emission Vehicle (ZEV) mandate.
The study, entitled Rev Up EVs, is based on surveys from Sierra Club volunteers who called or visited 308 different auto dealerships and stores across 10 states to inquire about EVs. According to the Sierra Club, the results of the study showed that there is "tremendous room for improvement" among the dealerships and the automakers – and, further, suggest that low EV sales in these locations are more likely the result of dealership failure rather than a reflection of low demand.
"Cleaner, greener and often cheaper, EVs are in high demand. Unfortunately, many automakers and dealers are failing to meet this demand," says Mary Lunetta, the Sierra Club's EVs initiative campaign representative and co-author of the report. "Ranging from not carrying electric vehicles on the lot, to insufficiently charging them for test drives, to not featuring them prominently, to not informing customers of charging capabilities or tax incentives, it's clear auto dealerships and automakers need to be doing much better to promote and sell electric vehicles."
To decrease carbon emissions and other air pollutants, California instituted a ZEV mandate, which requires automakers to sell increasing numbers of EVs. Now followed by 10 states – California, Oregon, Maine, Massachusetts, Vermont, Connecticut, Maryland, New York, New Jersey and Rhode Island – the mandate is up for review by the California Air Resources Board this year.
Significantly, the Rev Up EVs report shows there is much more the industry can do to comply with the ZEV mandate in these 10 states.
In addition to testimonials of volunteer experiences, the report includes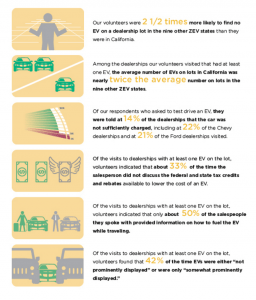 a ranking of automakers for best-to-worst EV shopping experience at dealerships, best practices for EV sales and policy recommendations, and a list of dealerships visited that were exemplary at EV sales.
One key report finding states that of the visits to dealerships with at least one EV on the lot, volunteers found that 42% of the time, EVs were either "not prominently displayed" or were only "somewhat prominently displayed."
"While automakers may claim their low electric vehicle sales are a result of low demand, the Rev Up EVs report shows automakers and dealerships often aren't doing their part to sell them," says Gina Coplon-Newfield, the Sierra Club's EVs initiative director and a co-author of the report. "While some of our Rev Up EVs survey participants found dealerships are employing impressive best practices to sell a lot of EVs, many encountered roadblock after roadblock in their search for EV inventory, test drives and knowledgeable salespeople."
The full report can be found here.