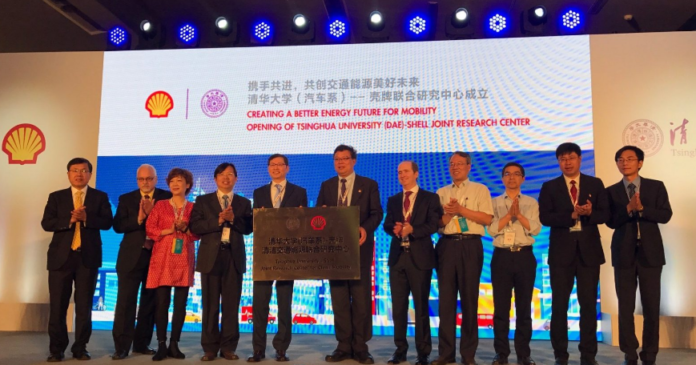 Shell has officially opened its Joint Research Center for Cleaner Mobility with Tsinghua University's Department of Automotive Engineering (DAE) to develop new and advanced solutions for the automotive sector.
According to the company, this new center will focus on developing high-efficiency lubricants and additives; researching the cleaner use of conventional fuels; and the development of alternative fuels and new energies that help reduce greenhouse-gas emissions.
Shell has partnered with Tsinghua University since 2011 to provide students with the latest knowledge in lubricants technology. Now, as part of this joint research center, Shell and Tsinghua will collaborate to develop new technologies and conduct industry studies to help improve mobility and, at the same time, reduce emissions.
Zheng Xinsheng, chairman of Shell China, comments, "The centre's mission of exploring cleaner energy solutions is a manifestation of Shell's purpose and strategic intent and shows our commitment to creating a better energy future for China."
Shell collaborates with renowned universities and research institutes across the globe. Aside from Tsinghua University, Shell partners with the Massachusetts Institute of Technology in the U.S., works with Imperial College London in the U.K., and recently signed an agreement with UC Berkeley to conduct research in global energy transition and new energy technologies.