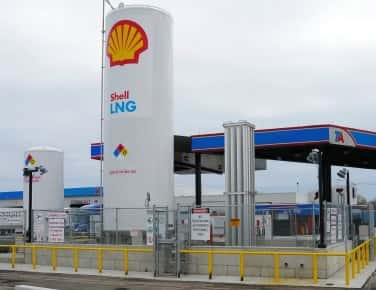 American Trucking Associations (ATA) has announced that Shell LNG will continue to be part of ATA's Featured Product program for a second straight year.
'In today's marketplace, the increased demand for sustainable freight transport has more carriers moving their fleets toward alternative fuels,' says ATA President and CEO Bill Graves. 'We're pleased that Shell LNG is continuing to help ATA members realize that goal as part of our Featured Product program.'
Shell liquefied natural gas (LNG) fuel is now available at two additional TravelCenters of America truck fueling stations in Texas, bringing the total to five sites within the U.S. These stations are located in San Antonio and Dallas and follow on the heels of the opening of Shell LNG fueling lanes in Baytown, Texas, as well as Lafayette, La., in March. The Baytown, San Antonio and Dallas stations are strategically located in the Texas Triangle, a region with heavy truck traffic.
'We expect the strengthening supply chain in North America to give customers reassurance that LNG is a viable fuel alternative to diesel today. We believe in the potential of LNG fuel becoming a bigger part of the marine and road transport fuel mix and continue to look at supply opportunities in the region,' says Shell's Christian Buelow.
'Participating in ATA's Featured Product program offers us the opportunity to engage and interact with transport providers and help to further expand on the use of LNG as a road fuel,' adds Buelow.
ATA's Featured Product list is available here.