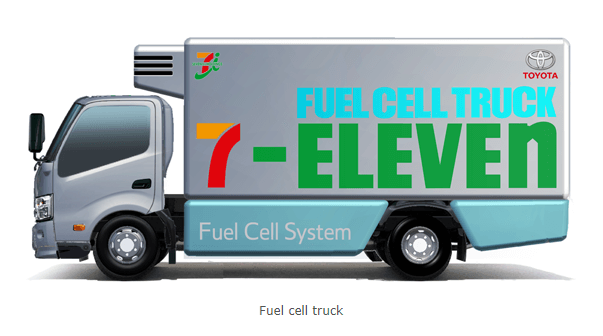 Seven-Eleven Japan Co. Ltd. and Toyota Motor Corp. have concluded a basic agreement for studies on energy conservation and CO2 emissions reduction in convenience store distribution and operation.
Specifically, the two companies aim to contribute to the realization of a low-carbon and hydrogen-based society by way of introducing both new vehicles and power generators developed by Toyota that use hydrogen.
For distribution, the companies will deploy hydrogen fuel cell-powered refrigerator/freezer trucks for store operations with the goal of reducing CO2 emissions.
For the stores, an energy management system, with already-installed solar power generators hydrogen systems, will be introduced to enable greater energy conservation and CO2 emissions reduction.
Click here for more.