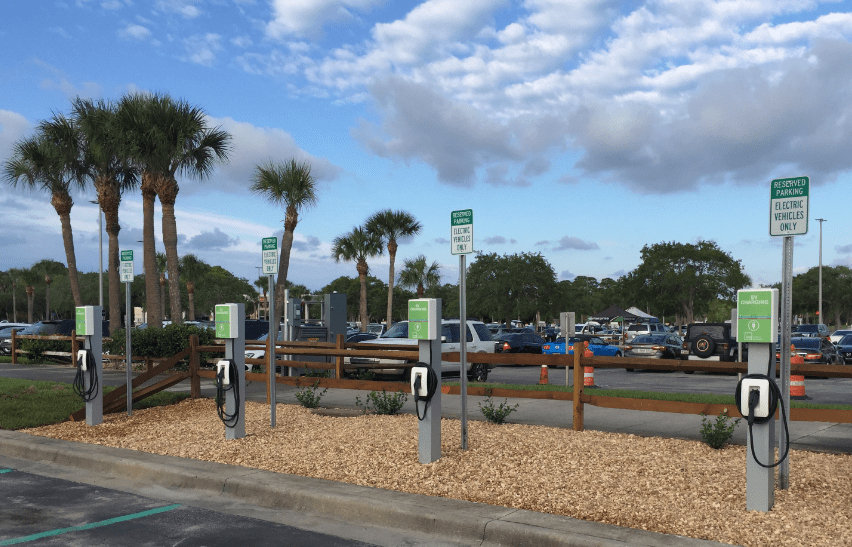 The Sarasota Manatee Airport Authority (SMAA) says it has installed four electric vehicle (EV) charging stations at the Sarasota Bradenton International Airport (SRQ) in response to the growing number of travelers who drive EVs.
SMAA says that these Level 2 charging stations are located in the short-term parking lot in front of the terminal building. According to the airport authority, this move was intentional to promote the use of alternative fuel vehicles.
"Providing these EV charging stations to our patrons is consistent with our ongoing efforts to integrate sustainability throughout the airport," says Rick Piccolo, SRQ's president and CEO.
SMAA asserts that the charging stations are complimentary for SRQ customers parking an EV in the short-term lot, and it is considering adding additional EV charging stations in the future.