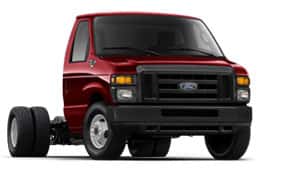 ROUSH CleanTech says a Ford E-450 vehicle fueled by propane autogas has successfully completed testing through the Federal Transit Administration's (FTA) New Model Bus Testing Program.
The program is designed to rate new transit bus models on safety, reliability, performance, maintainability, noise, fuel economy, and structural integrity and durability. By meeting testing-program guidelines, Ford E-450 paratransit body configurations that are equipped with ROUSH CleanTech's propane autogas system are now eligible for FTA funding. The autogas system is compatible with offerings from Champion, ElDorado National, Elkhart Coach, Glaval Bus, Goshen Coach and Starcraft Bus.
Lynn McLean of the Flint Mass Transit Authority, which currently operates two ROUSH CleanTech propane autogas buses, says FTA approval equates to 'huge financial assistance for any paratransit fleet looking to operate on a domestically produced alternative fuel like propane autogas.'
'Testing of the Ford E-450 means government and paratransit fleets now have a more affordable and cleaner option to gasoline and diesel, and complements our EPA- and CARB-approved lineup of Ford pickup trucks and vans,' says Todd Mouw, vice president of sales and marketing for ROUSH CleanTech.
In addition to offering autogas systems for a number of light- and medium-duty Ford vans and trucks, Michigan-based ROUSH CleanTech also has systems for the Blue Bird Vision and Micro Bird G5 platforms.