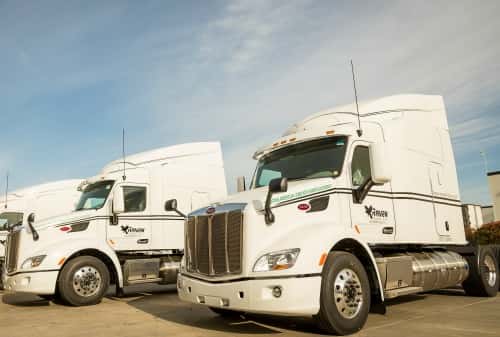 In a new post on its website, natural gas refueling station developer Clean Energy Fuels Corp. highlights customer Raven Transport's big switch to liquefied natural gas (LNG).
According to Clean Energy, Florida-based Raven Transport has a fleet of more than 500 trucks, 180 of which are powered by LNG. The carrier began its transition with 30 LNG trucks and has been adding to its alternative fuel fleet ever since.
Steve Silverman, Raven Transport's chief operation officer, says the company chose LNG for its overall economic upside in the face of price volatility for conventional fuels, as well as because LNG is a cleaner, domestically made product. Silverman said one downside is the increased up-front cost for LNG trucks, but Clean Energy says it has partnered with Raven to help offset the higher price tag over time.
Silverman comments, "We are rising to the challenge to move our customers' goods with clean-burning fuel."
To read Clean Energy's full story, click here.